Orascom Construction Q4 net profit jumps 50% on revenue boost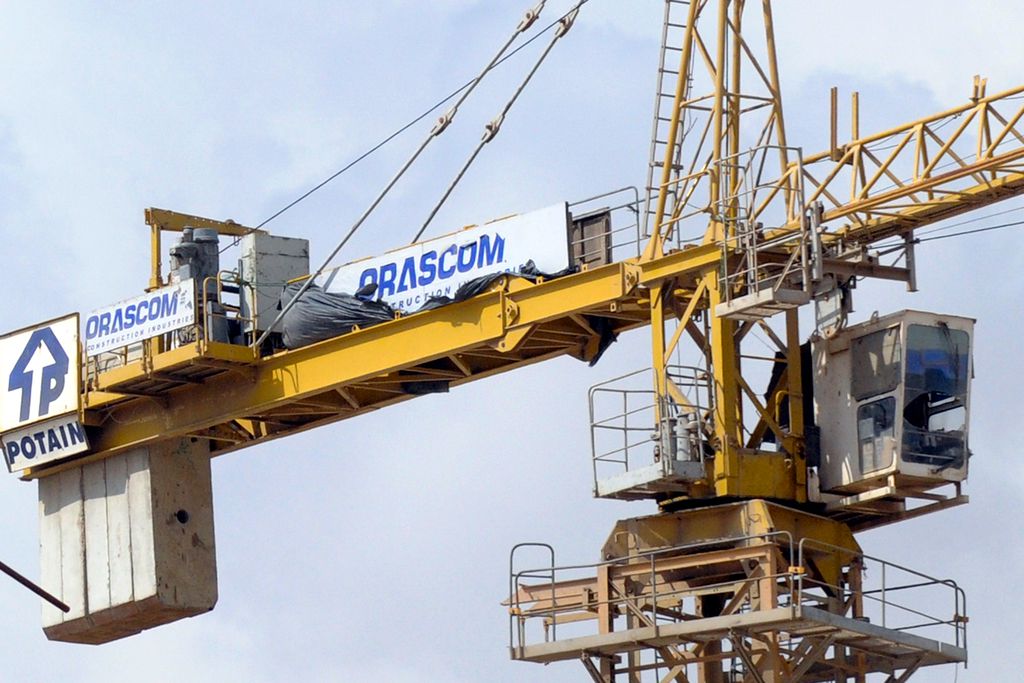 Orascom Construction has said its fourth-quarter net income jumped more than 50 per cent as revenue surged amid a strong operational performance.
Net profit attributable to shareholders for the three-month period to the end of December rose to $55.8 million from $37.1 million a year earlier, the Egypt-based company said in a statement on Thursday.
Revenue for the reporting period jumped more than 12 per cent to $1.12 billion.
"This performance reflects positive contribution from all operating segments and Besix," Osama Bishai, chief executive of Orascom Construction, said.
The company's full-year 2022 net profit remained flat at $113.5 million, rising just 0.01 per cent, while its earnings before interest, tax, depreciation and amortisation dropped by 2 per cent on an annual basis to $200.3 million.
However, revenue for the 12-month period climbed almost 18 per cent to nearly $4.2 billion, driven by keen financial management and contributions from its subsidiary businesses, Orascom said.
The company continued to make "tangible progress in 2022 across all pillars of our strategy", Mr Bishai said.
"We also maintained our net cash position and recorded solid free cash flow in financial year 2022, driven by our focus on collections, and cash and debt management."
The company's Middle East and Africa business accounted for 62 per cent and 67 per cent of its total revenue, respectively, for the fourth quarter and the full-year periods, while its US operations accounted for the remainder.
Orascom Construction, which has building materials, equipment services and operations and maintenance subsidiaries, signed new contracts worth $3.63 billion last year, a 1.8 per cent year-on-year increase.
However, new contract awards during the fourth quarter of last year dropped by almost 29 per cent on an annual basis to $568.5 million.
"We recorded another year of healthy new awards mostly in Egypt and the US, providing us with sufficient revenue visibility and comfort over the next year," Mr Bishai said.
In May last year, Orascom Construction and its consortium partners Siemens Mobility and The Arab Contractors signed a contract to expand the network of Egypt's new high-speed rail system to 2,000km.
The consortium signed an agreement on the first phase of the network covering a 660km line in September 2021. The second phase comprises two new lines for a total length of 1,325km, bringing the total network size to almost 2,000km, to create the sixth-largest high-speed rail system in the world, Orascom said in a statement in May.
The company's share of the second phase is $1.2 billion, which brings its total share of all three lines to $1.8 billion, it said at the time.
Orascom Construction's backlog of projects dropped more than 13 per cent to $5.27 billion in 2022, from $6.09 billion reported at the end of 2021.
"It is worth noting that a sizeable portion of our backlog in Egypt is financed by international institutions," Mr Bishai said.
"We also maintained the positive momentum established across our US business last year, which accounted for 48 per cent and 35 per cent of total new awards in Q4 2022 and FY 2022, respectively."
The company's business in the US "continues to steadily grow its specialised activities across key markets such as the industrial consumer and data centre sectors", he added.