Ex-F1 racer Alesi set to compete in Lotus Elan at Paul Ricard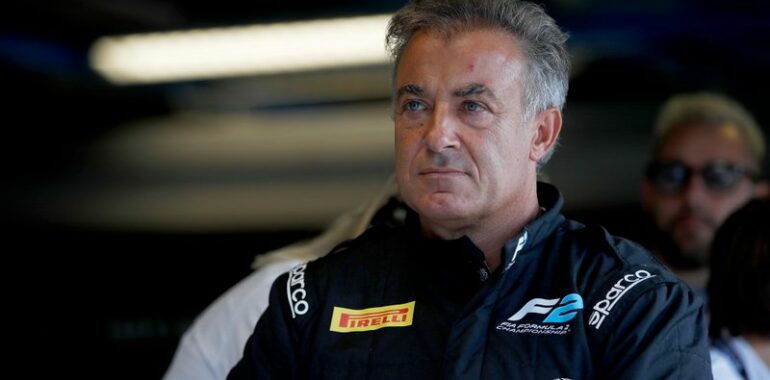 Since retiring from F1 and his subsequent sportscar career, the 1995 Canadian Grand Prix victor has made a number of appearances in historic machinery, including competing at the Goodwood Revival and in the Monaco GP Historique.
His latest is due to be on 7-8 April in V de V's six-hour contest that is part of the Grand Prix de France Historique meeting at Paul Ricard, the circuit that Alesi has recently been appointed president of.
He is set to share the Elan with sportscar racer Philippe Gache – who competed in junior single-seaters against Alesi, including when the latter won the 1989 Formula 3000 title – along with rally competitor Jean-Pierre Richelmi and Richelmi's son Stephane, the 2016 World Endurance Championship LMP2 title-winner.
"It's going to be a one-off," Alesi told Motorsport.com. "I've had this plan to race with my old friend Philippe Gache for a long time, who is going to run the Lotus from his SMG factory, and the car's owner is Jean-Pierre Richelmi, and we have his son Stephane in the line-up too, so the plan is for the kid to do all the driving as it's a very long race!
"Now I'm the president of the track, I think I will put a special sticker on the back of the car – 'Take care of the President' – so they have to treat me like they would with [Emmanuel] Macron!
"I'd love to have a racing programme for some more fun events like this, but this is just a one-shot in a nice car with friends."
The race is open to a wide array of GTs, tin-tops and sports racers from the mid-1960s to 1990, with a number of Porsche 911s being joined by the likes of a Ford GT40 and several BMW saloons.
There is one British crew among the entry, the Equipe Rosbif Tiga SC83 of Ross and Charlie Hyett that also tackled last November's 24-hour race at Paul Ricard but suffered myriad clutch and brake issues.