Taliban appoint new central bank governor as country grapples with economic collapse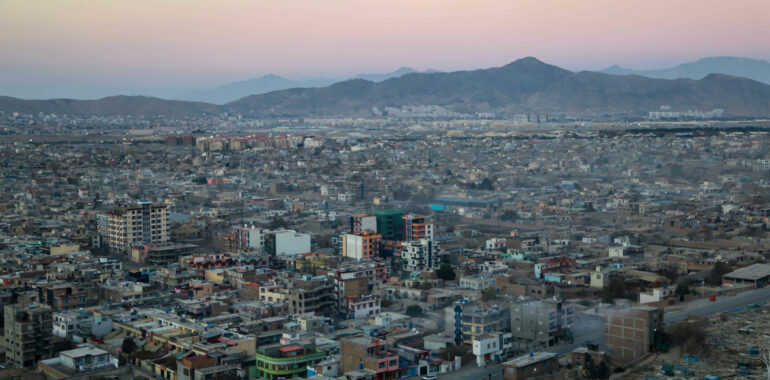 The Taliban has appointed a new head of the county's central bank, which allocates funds for critical imports such as food. The movement, which took control of Afghanistan in August 2021 after a precipitous withdrawal of western troops, is presiding over a devastated economy, since the US and EU froze the country's $9 billion worth of foreign reserves.
The US initially said the group was aligned to Al Qaeda-linked terrorists, saying the militants had broken the terms of the US withdrawal agreement, before releasing some of the funds for humanitarian needs.
But funds were frozen again when the Taliban reneged on a promise to allow girls access to education, leading to widespread international condemnation. With a population of about 40 million, Afghanistan's budget for this year is now just $2 billion. By contrast, Iraq, with a population of 43 million, this month announced a budget of $155 billion.
The UN says half of Afghans now face acute hunger.
Finance Minister Hidayatullah Badri was appointed as acting governor, replacing Mohammad Idris, a key fundraiser for the Taliban during its decades-long war against the US. Taliban spokesman Zabihullah Mujahed confirmed the appointment on Wednesday but gave no further details.
Even among the Taliban there are divisions on the sweeping orders to restrict women's rights. One faction backs supreme leader Hibatullah Akhundzada who issued the conservative decrees, while another group are pushing back against his policies.
Mr Badri is from Kandahar, the birthplace of the Taliban, and was one of the closest aides to the late Mullah Mohammad Omar, the founder of the militant group. Omar's son and the current Defence Minister, Mullah Mohammad Yaqoob, is one of the leaders driving the faction against the conservatives.
Ministry of Finance spokesman Ahmad Wali Haqmal said on Wednesday that Mullah Mohammad Nasser Akhund, a deputy minister of revenue and customs, will take charge until Mr Badri's replacement is appointed.