Why are organisations cutting ties with Miss Universe?
The organisation that sends Vietnam's representative to Miss Universe has severed ties with the annual competition, citing the "business orientations" of the global pageant's new owner.
On Sunday, Vietnam's Unicorp joined entities from Ghana, Belize, Mauritius, Seychelles and Indonesia in cutting ties with the Miss Universe Organisation over the introduction of a new business model that required them to bid for the rights to host pageants in their countries.
Unicorp said it will continue to host the annual Hoa hau Hoan vu Viet Nam beauty pageant but would "suspend co-operation with Miss Universe".
The decision was made "after a period of careful consideration and realising that the new business orientations of Miss Universe were no longer consistent with the strategy and long-term development goals of Hoa hau Hoan vu Viet Nam," it said.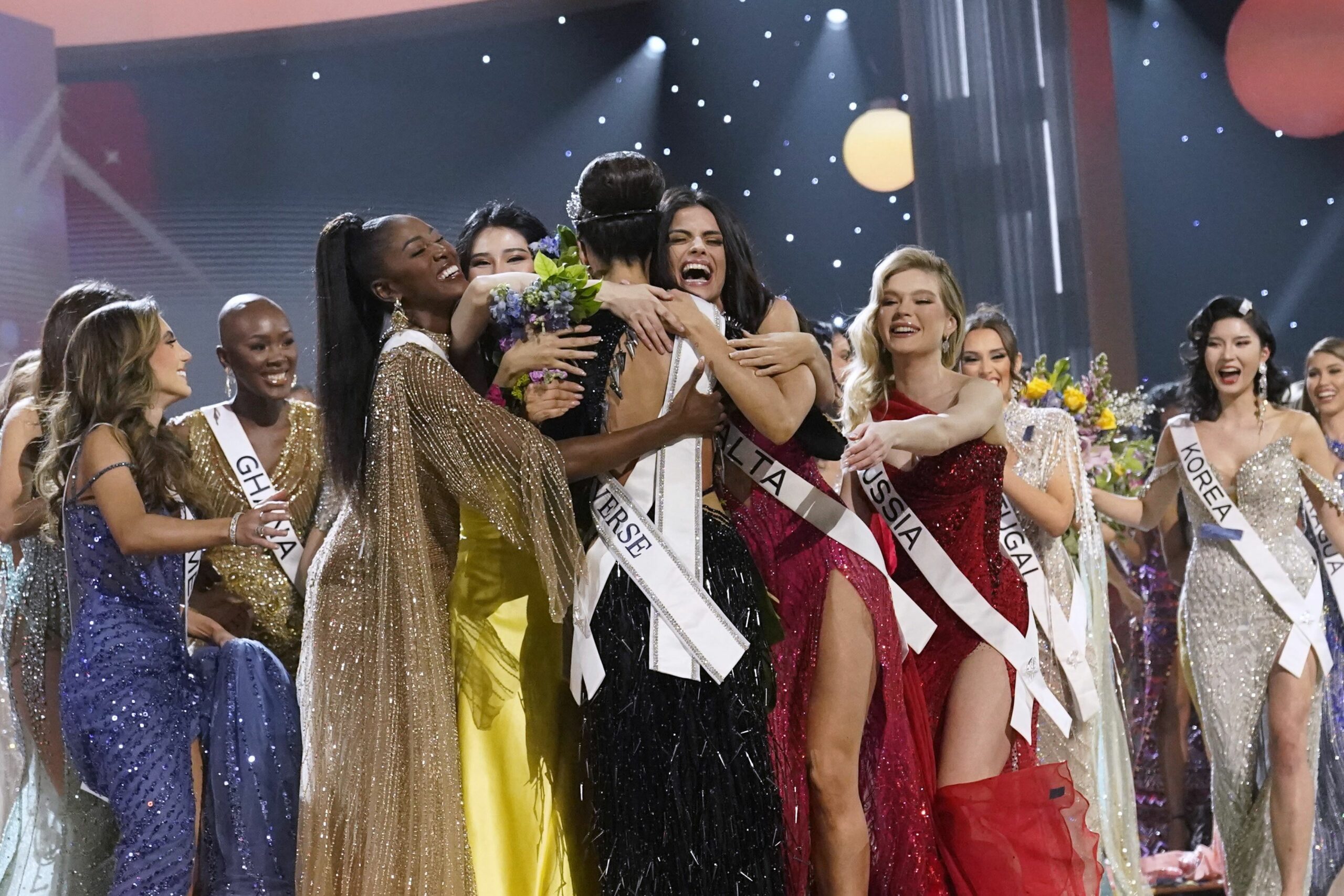 Controversy began after Miss Universe's new owner, Thai millionaire Anne Jakrajutatip, introduced a new rule that required organisations and their national directors wishing to host competitions to select Miss Universe representatives to submit a bid annually.
Pageant fans said the new rules would mean that organisations that have had a long relationship with the Miss Universe Organisation were no longer assured of the right to host the event. There were also concerns that the move would start a bidding war, with the rights to host the contest going to the deepest pockets, and not necessarily to entities who have the contestants' best interests in mind.
"In the application, you will be asked for your highest bid for the opportunity to hold the Miss Universe licence. Please be advised that proposed licence fees deemed not aligned with the market value in your region will be rejected," read a Miss Universe memo sent to national directors and shared online.
Who has cut ties with Miss Universe?
On February 10, Malz Promotions, which has been sending a representative from Ghana for the past five years, said it was withdrawing from the Miss Universe pageant.
"The new and sudden implementation of the Miss Universe business model under the JKN Global Group's leadership are not aligned with Malz Promotions' brand objective and would hence like to discontinue the relationship with Miss Universe," its chief executive Menaye Donkor Muntari said in a letter posted on Instagram.
That same day, Nevin Rupear, the national director for Miss Universe Mauritius and Miss Universe Seychelles, wrote to the Miss Universe Organisation, saying he was relinquishing his role.
In the letter shared by pageant site Sash Factor, Rupear said "bidding is not for me".
"I am worth so much more than someone else bidding more to overtake all the hard work my team and I have put in since 2016. This cannot be quantified," he said.
They were followed by Miss Universe Belize national director Romeo Escobar, who said he was withdrawing from the competition because the bidding system "does not align with the way I conduct business and believe it is not a sustainable way to keep a partnership long term with its directors."
Some organisations, such as Yayasan Puteri Indonesia, which has been sending representatives for 30 years, claimed they were being sidelined despite years of relationship with Miss Universe's previous owners.
YPI posted a statement on Instagram saying it was "shocked" to learn that another company had been granted the licence and that it was "disappointed" by the lack of transparency in the bidding process.
On Saturday, Jakrajutatip announced Indonesian company PT Capella Swastika Karya as the new owner of Miss Universe Indonesia as well as Miss Universe Malaysia, at a glitzy event in Kuala Lumpur.
How has Miss Universe responded?
Jakrajutatip, whose JKN Global Group bought the rights to Miss Universe last year for a reported $20 million, has sought to clear the "drama" with an Instagram post, saying "something got lost in translation and information".
"The request of submission was meant to give voice and agency to the current directors — a way that they can speak truth to what they believe their business is worth," she said.
"How can someone criticise something without getting the right info or interviewing anyone in the organisation? Since when [did] the Miss Universe Organisation say that the submission was all about the highest amount of money? It's making no sense to me and it's not my business integrity to do so."
What does this mean for the coming Miss Universe pageant?
It's still unclear what the impact of the latest backlash will be, or whether it would affect the number of participants at the coming pageant. Since the rights to host national competitions are owned by private entities, it is also possible that another organisation can take over the rights and still send their country's representative to Miss Universe.
El Salvador is set to host the next 2023 event, although a date has not been set. The announcement was made by the country's President Nayib Bukele during the 71st Miss Universe in New Orleans, where Miss USA R'Bonney Gabriel took the crown, becoming the first Filipina-American to win the competition.