Villeneuve faces "tough" job in WEC, admits Vanwall Hypercar boss
Villeneuve was announced last month as one of the three drivers for the ByKolles-run Vanwall outfit's return to the WEC with the new Vandervell 680 Le Mans Hypercar, alongside Tom Dillmann and Esteban Guerrieri. Vandervell 
It marks the latest chapter in a nomadic post-F1 career for the 51-year-old Canadian driver, who made his last grand prix start in 2006 and was a part of Peugeot attack on the Le Mans 24 Hours in 2007-08.
Since then he has raced in a number of different series including Formula E, the World Rallycross championship and NASCAR, also making a one-off return to the Indianapolis 500 in 2014 – 19 years on from his victory at the Brickyard.
Villeneuve had his first taste of the Vanwall LMH in a test late last year in Barcelona, but speaking in an online press call organised by the WEC ahead of next month's Sebring season opener, Kolles admits that his new signing will be up against it to be competitive.
"To be honest it was more or less a coincidence," Kolles said when asked to explain how the team ended up signing Villeneuve by Motorsport.com. "We've known each other for many years from Formula 1. And through a common friend, we got in touch. 
"He seemed to be very interested in going racing again for a whole season. Therefore we organised this test at Barcelona and we invited him to see if he enjoys driving the car. As he did, we tried to find a way forward to sign him and go on. 
"I think it's very positive for us, the WEC, for everybody to have a Formula 1 world champion, Indy car champion and Indianapolis 500 winner. 
"It will be tough, a long way [for him to go], because he has not had so much mileage in the car. But we have the Prologue [test] at Sebring, so we are planning to give him the most possible mileage and we'll see how he develops."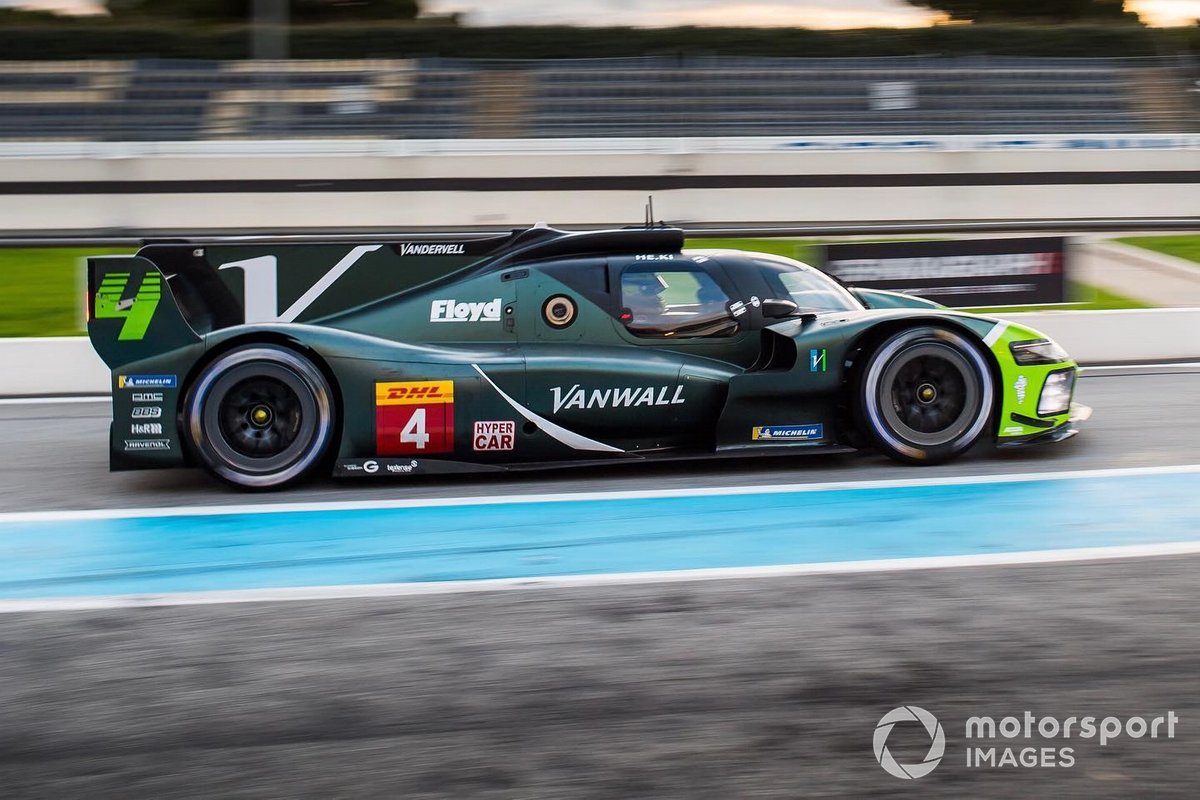 Vanwall Vandervell LMH, ByKolles Racing
Photo by: Vanwall Group
Villeneuve's inclusion in the Vanwall line-up came at the expense of Joao Paulo de Oliveira, who was present for the Barcelona test and was hoping to combine at least a partial schedule in the WEC with his Nissan commitments in SUPER GT.
Kolles said that de Oliveira would be a strong candidate to drive should Vanwall be granted a second entry for the Le Mans 24 Hours.
"JP is a friend of ours, he was our driver [in Formula 3] as you know, we've known him for more than 20 years," said Kolles. "He is always part of our network, and if we have the possibility of a second car for Le Mans, or for the future, JP is always an option."
Kolles revealed that the Vandervell LMH is set for its final homologation test next week before the car heads to the Prologue for its first miles at Sebring.
"For sure Sebring is a very special track and we did not have a test there yet," he added. 
"We are confident we have a reliable package for normal tracks, but Sebring will be a surprise maybe in terms of performance and reliability. For us it's more of a surprise than for others [that have tested at Sebring already]."
Read Also:Cadillac will "work around" lack of European testing "handicap" for WEC entryVan der Zande confident after "flawless" Cadillac test at SebringPescarolo set for WEC return with Peugeot Hypercar in 2024