US condemns China at first senior meeting since balloon shot down
Top diplomats from the United States and China met on Saturday in the first high-level contact between their countries since the US shot down an alleged Chinese spy balloon two weeks ago.
US Secretary of State Antony Blinken and Wang Yi, China's most senior foreign policy official, held the hour-long talks at the Munich Security Conference.
"I condemned the incursion of the PRC (People's Republic of China) surveillance balloon and stressed it must never happen again," Mr Blinken said in a tweet.
He warned China not to repeat its "irresponsible act" of sending a spy balloon into American airspace.
The huge white balloon traversed over a series of nuclear weapons sites, before being shot down just off the east coast on February 4.
China denies that it uses spy balloons and says the craft was for weather research. Subsequently it accused Washington of sending its own espionage balloons over Chinese territory, which the US has denied.
During their encounter on Saturday, Mr Blinken "directly spoke to the unacceptable violation of US sovereignty and international law by (China's) high-altitude surveillance balloon in US territorial airspace, underscoring that this irresponsible act must never again occur", State Department spokesman Ned Price said.
"The secretary made clear the United States will not stand for any violation of our sovereignty," he added.
He also warned Mr Wang "about the implications and consequences if China provides material support to Russia or assistance with systemic sanctions evasion", Mr Price said.
Mr Blinken was "very direct and candid" during the talks, which lasted around an hour, according to a senior State Department official.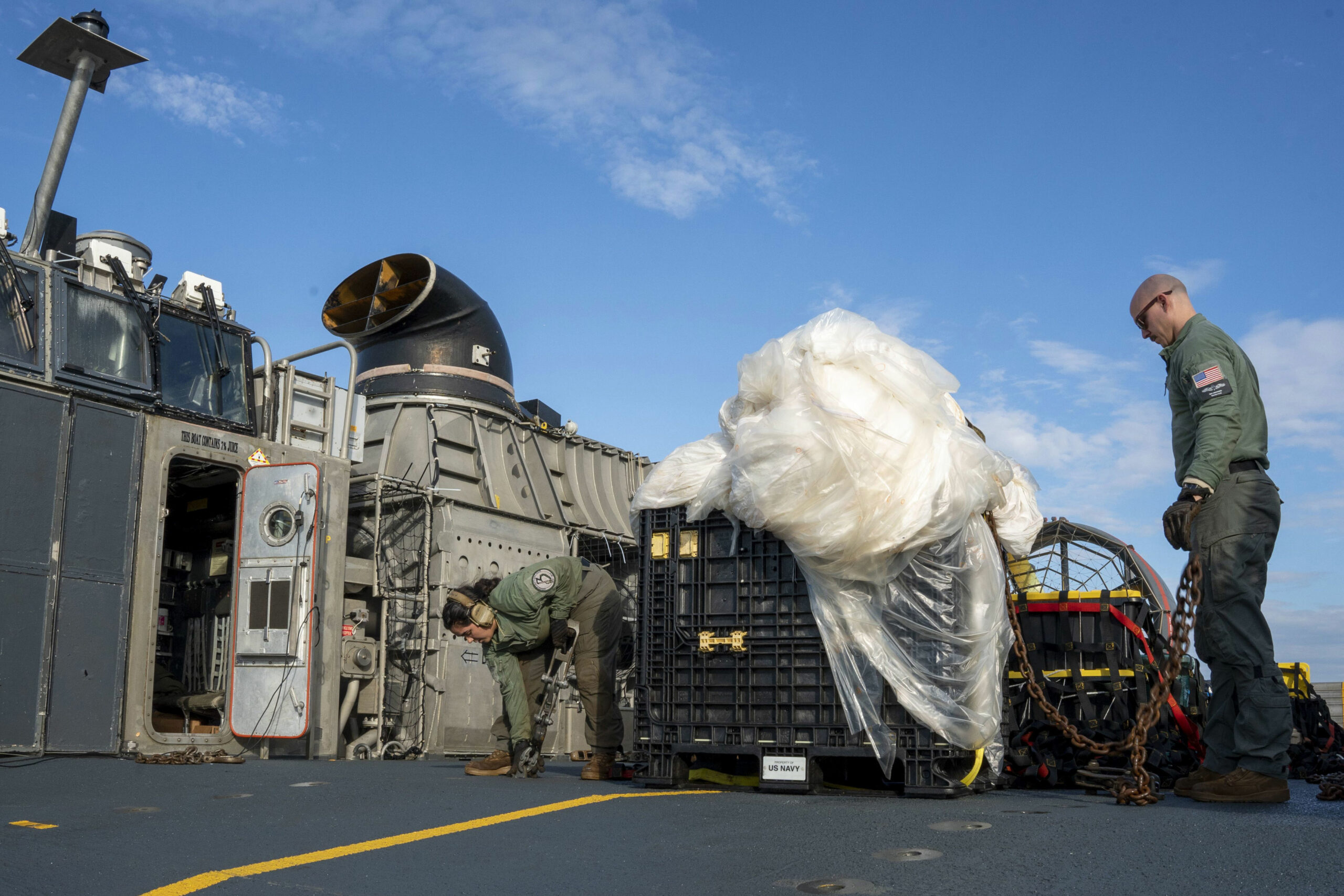 He was also "quite blunt" as they spoke about Russia, the official said.
In turn, Mr Wang said relations had been damaged by how Washington had reacted to the balloon.
Mr Wang "made clear China's solemn position on the so-called airship incident", and "urged the US side to change course, acknowledge and repair the damage that its excessive use of force caused to China-US relations," state news agency Xinhua reported.
Speaking earlier on Saturday at the gathering of world leaders in Munich, Mr Wang had condemned the US reaction to the balloon as "hysterical and absurd".
Mr Wang said President Joe Biden's administration had a "misguided" perception of Beijing.
And he accused the United States of trying to "smear" the Asian giant while Washington itself was implementing policies that ran counter to its paradigms, such as free trade.
"There are many balloons from many countries in the sky. Do you want to down each and every one of them?" Mr Wang said.
"We urge the United States not to do such preposterous things simply to divert attention from its own domestic problems."