Saudi Arabia's Almarai completes acquisition of International Dairy and Juice for $68m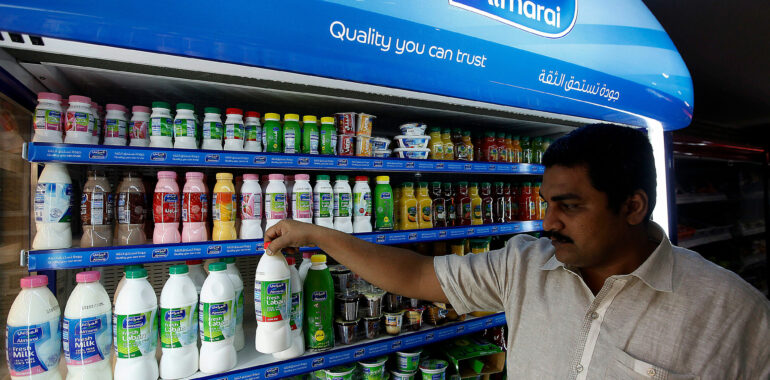 A unit of Saudi Arabia's Almarai, the Middle East's largest dairy company, completed the acquisition of International Dairy and Juice Limited, its former joint venture with PepsiCo in Egypt and Jordan.
Almarai Investment Holding bought PepsiCo's 48 per cent share in IDJ, increasing Almarai's stake in the company to 100 per cent ownership from 52 per cent previously, in a deal worth 255 million Saudi riyals ($68 million), it said in a filing to the Tadawul stock exchange on Sunday.
"The full ownership of IDJ will allow Almarai to further expand strategically in the wider region," the company said.
The purchase is funded from Almarai's internal cash flows, the company said.
IDJ was a joint venture between Almarai and PepsiCo before the deal. It specialises in food and beverage manufacturing and distribution in Egypt and Jordan. The company also exports its products to other markets.
Last month, Almarai reported a 24 per cent rise in fourth-quarter net profit, boosted by higher sales in its poultry and bakery businesses.
Consolidated profit attributable to shareholders for the three-month period ending December 31 climbed to 355.8 million Saudi riyals from the same period in 2021.
Dairy and juice sales jumped 5.8 per cent, but income from the business was offset by "cost inflation, mainly in dairy and feed commodities", it said.
"The key risk remains surging cost inflation for dairy and feed commodities. We continue to see parts of global supply chain remaining under stress, although some areas are now showing signs of stability," the company said.
The Middle East and North Africa region's food and beverage companies are increasingly evaluating acquisitions to drive growth, diversify their product range and expand their footprint to better deal with challenges that arose from the Covid-19 pandemic.
Almarai's investment is in line with Saudi Arabia's aim of boosting its food security, with the help of the private sector.