Human error suspected in Yeti Airlines crash in Nepal
Human error could have caused Yeti Airlines plane crash in Nepal last month that killed 72 people, investigators said in a preliminary report.
The ATR-72 aircraft, carrying 68 passengers and four crew members from Kathmandu, plunged into a 300-metre-deep gorge as it approached for landing at Pokhara's international airport on January 15.
A five-member committee said in their report that one of the two pilots might have operated levers which "feathered" the turboprop engines instead of using the levers to configure the aircraft's flaps for landing.
As a result, the engines lost thrust and the plane fell, the 14-page report uploaded on Nepal's Ministry of Culture, Tourism and Civil Aviation website said.
The pilot flying the plane was familiarising themselves with the approach into the recently opened airport in Pokhara, while the other pilot was monitoring, the report said.
"The take-off, climb, cruise and descent to Pokhara was normal. At 10:56:12, the pilots extended the flaps to the 15 degrees position and selected the landing gear lever to the down position. The take-off (TO) setting was selected on the power management panel," it said.
Fifteen seconds later the pilot flying the plane disengaged the autopilot system at an altitude of 721 feet above ground level and then called for the flaps to be extended to 30 degrees.
The other pilot replied "Flaps 30 and descending", but the flight data recorder data did not record any flap surface movement at that time. "Instead, the propeller rotation speed of both engines decreased," the report said.
"When Air Traffic Controller gave the clearance for landing 10:57:07, the Pilot Flying mentioned twice that there was no power coming from the engines."
The pilot flying the aircraft handed over the control to the pilot monitoring before it crashed, the report said.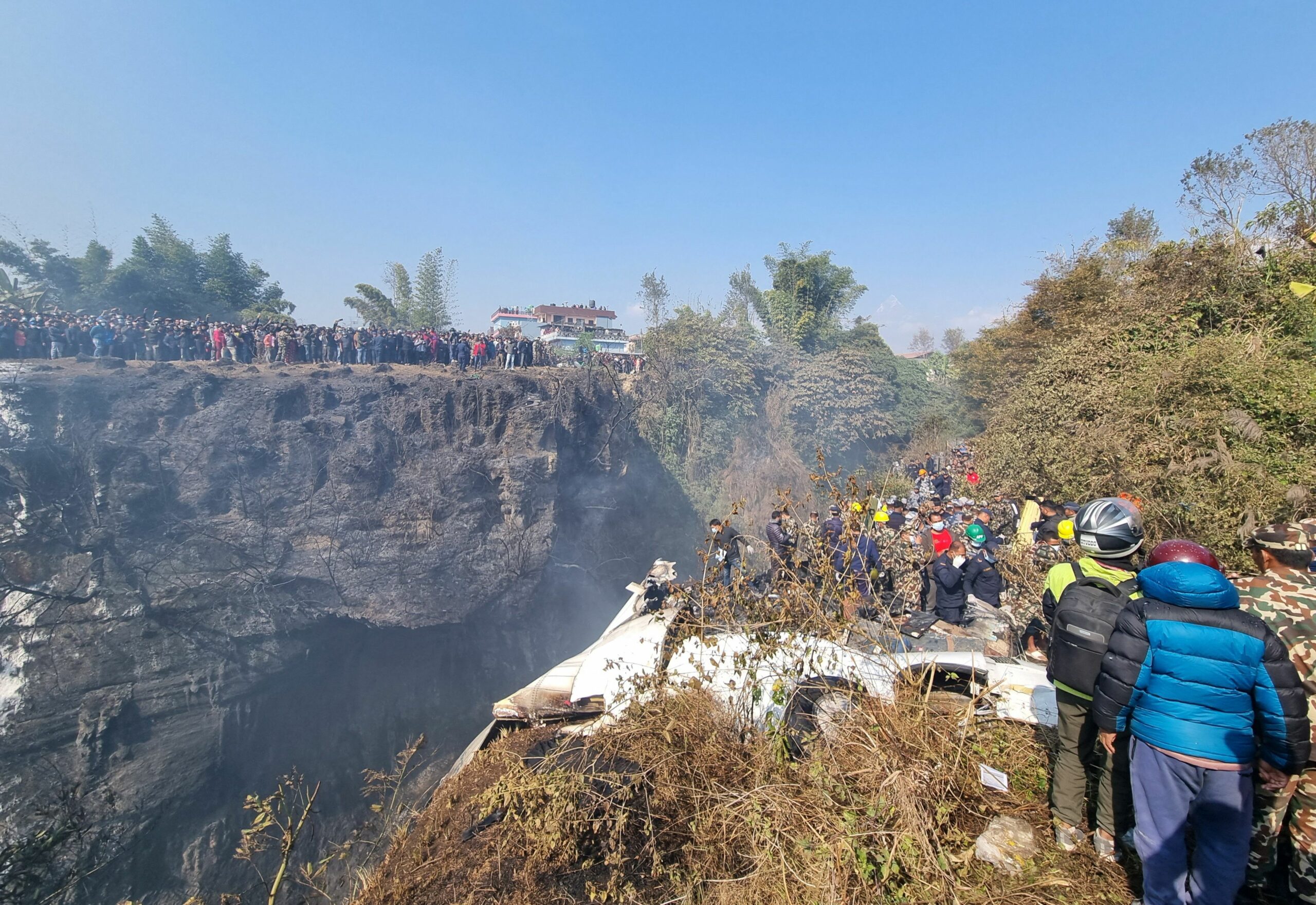 The investigators said the information in the report might change as the probe progressed and that they were focusing on the circumstances under which both propellers were feathered.
One of the pilots, Anju Khatiwada, 44, lost her husband Dipak Pokhrel in a Yeti Airlines plane crash 16 years ago.
There were two infants and 10 foreigners among the passengers. Only 71 bodies were recovered, with one passenger declared missing and presumed dead.
The accident was Nepal's deadliest since 1992, when a Pakistan International Airlines plane crashed as it approached Kathmandu, killing 167 people on board.