Global Village to Donate Ticket Proceeds to Türkiye and Syria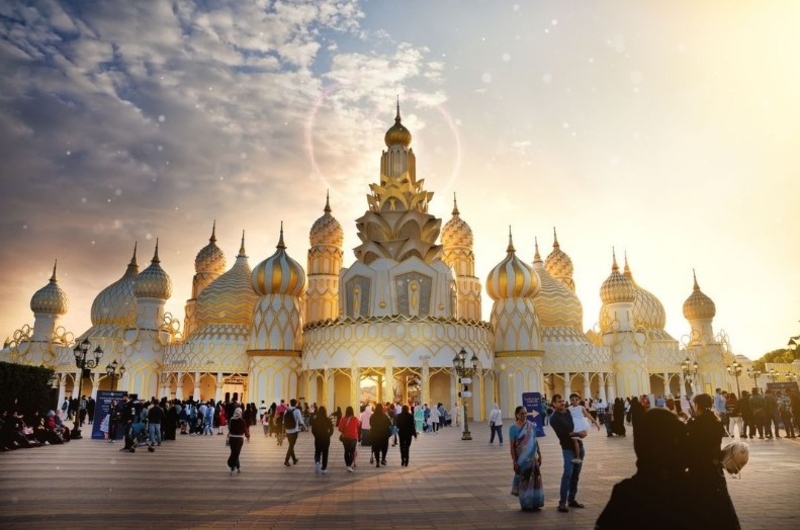 Dubai's famous festival park Global Village announced on Friday that it will donate 15% of its entry tickets' revenue to earthquake victims in Türkiye and Syria on February 19th.
Read More: Syria and Türkiye Earthquake Victims to Receive $100M of Aid From UAE
Read More: Watch: Two UAE Relief Planes Arrive in Syria
Read More: UAE Opens Largest Relief Field Hospital in Earthquake-Hit Turkey
The Virgin Radio 15th Birthday Concert is also on February 19th and entry to the concert is included in the purchase of the Global Village ticket. 15% of the tickets' revenue will go to the Emirates Red Crescent 'Bridges of Giving' relief campaign, which will support earthquake-affected people in Türkiye and Syria. 
The donation will apply to all tickets purchased at the Global Village gate or online on February 19th. 
Virgin Radio's Birthday Concert will include headliners  RAYE, Tinie Tempah, and Dany Neville. The Virgin Radio Dubai 104.4 hosts will start broadcasting live at 4 p.m. and the concert will start at 6 p.m.  
Global Village is the latest among other companies to pledge support and relief to the earthquake victims. Some companies have pledged aid worth millions while some chefs have set up pop-up kitchens on the ground to feed earthquake survivors. Many UAE residents have supported the Bridges of Giving campaign by volunteering to package relief for the campaign. 
Image source: @globalvillageuae Instagram page
This article was posted on UAEMoments