UK launches £33 million humanitarian fund in the Sahel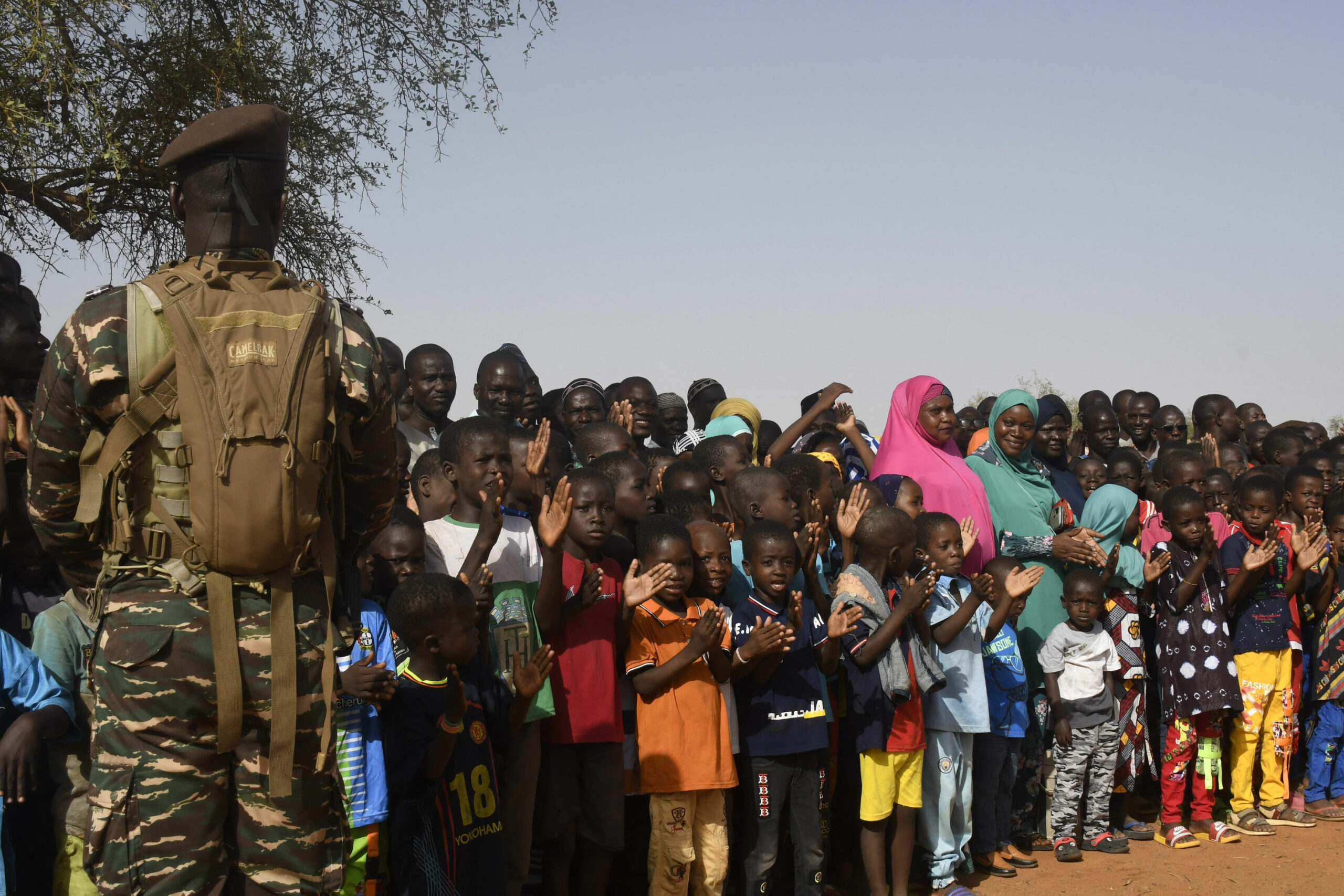 Britain's minister for development and Africa has launched a multimillion-pound humanitarian fund for the Sahel.
During a visit to Niger, Andrew Mitchell said the Sahel Regional Fund will "transform how we deliver aid across a troubled region" as he committed £33 million ($39.64 million) from the UK over the next three years.
The fund is a partnership between the UK's Foreign Office and non-government organisations and will exist as an NGO in its own right. Hosted by the Danish Refugee Council, it aims to serve communities affected by conflict, extremism, climate change and soaring food prices. The latter factor has been exacerbated by Russia's invasion of Ukraine.
Mr Mitchell set the plan in motion on Wednesday, following a three-day visit to Niger where he held talks with President Mohamed Bazoum.
"The introduction of our Sahel Regional Fund aims to transform how we deliver aid across a troubled region, informed by the reality on the ground," the Foreign Office minister said. "It empowers local organisations and targets the most vulnerable in a way that listens to them and delivers lasting impact, and we hope others with follow us in this.
"By addressing the root causes of this growing regional instability, we can look to harness the true potential of our positive relationship with Niger as a vital regional partner.
"That includes continuing to increase access to education, improving lives, and preparing communities to mitigate against future impacts of climate change.
"The aid we provide today, helps ensure these communities can prosper and thrive tomorrow."
The UK's cash injection in the SRF has been earmarked for projects in Niger, Mali, Burkina Faso and Chad.
Mr Mitchell on Tuesday shared highlights of his foreign tour on social media, including a video of his meeting with Niger's leader.
"A pleasure to meet President Mohamed Bazoum to discuss UK-Niger cooperation, which is having a good impact on people in Niger and beyond," Mr Mitchell wrote on Twitter. "Niger [is] a regional leader in education, climate and security and we have an honest, long-term and mutually beneficial partnership."
Speaking in French, the official language of the host nation, Mr Mitchell said he was "thrilled with the very productive discussion" he held with the president.
The minister said the new programme will have a "considerable impact" on bilateral efforts to combat climate change "as well as the deep causes of instability and migration".
Niger shares a border with Libya and is passed through by many migrants on their journeys towards Europe. People from across Sub-Saharan African countries make their way to Libya before paying people smugglers to help them illegally cross the Mediterranean to Italy on small boats.
At least 73 migrants were feared to have drowned on Wednesday after a shipwreck off the Libyan coast.
Mr Mitchell's announcement comes as Rishi Sunak faces growing pressure from MPs in his own party to address the Channel migrant crisis.
During his first visit to the region since being appointed by the Prime Minister last October, Mr Mitchell met with locals to see how they are preparing communities to mitigate the long-term impacts of climate change.
During his meetings with officials, he also discussed the issue of schooling ahead of Thursday's Education Cannot Wait Summit in Geneva. During a visit to a school funded by the UN's global fund for education he saw how classes continue despite the threat of violence.
Another topic touched on was the UK's training of Niger's security forces which focuses on countering the threat from explosive devices and responding to conflict-related sexual violence.
In the 2021-2022 financial year the UK donated £80 million in aid to Niger.
While serving as the UK's chancellor, Mr Sunak cut the foreign aid budget from 0.7 per cent of GNI to 0.5 per cent in 2020 due to Covid-19 costs.
After becoming Prime Minister last year, he was warned against further reductions amid concern the UK's "soft power" abroad had been damaged.