Cameras are Now Installed in 2000 School Busses in the UAE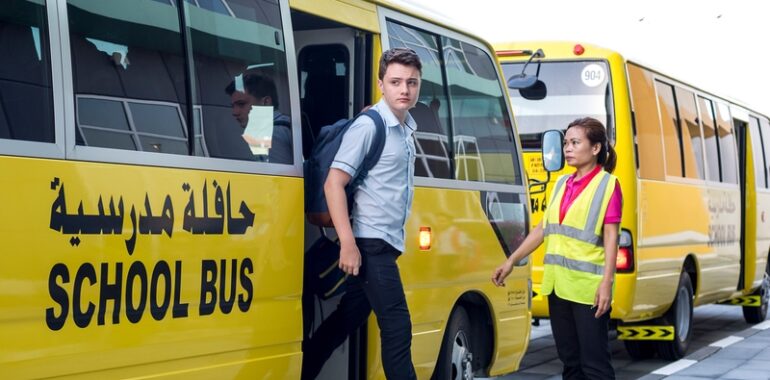 According to the Sharjah Private Education Authority (SPEA), safety devices including cameras have been installed in school buses to ensure the children's safety and security on their way back and forth to school.
This move is regarded as the second phase and a part of the main initiative 'Your Children Are Safe', which first started before the pandemic. In the first stage, buses had GPS devices installed which were connected to the control and monitoring room of SPEA as well as the operations room of Emirates Transport, enabling their tracking.
As part of the initiative, 3250 bus drivers and supervisors will receive safety training.
"The second part of the system is available through tablets on the buses, and each supervisor is provided with a tablet device linked to the control and monitoring room. As for the third part, it is a smart (and secure) application on devices that is available to parents who have registered their children in the system to track the buses," stated Tariq Al Hammadi, the Acting Director of the Government Communication Department, and SPEA.
This article was posted on UAEMoments