'Unprecedented weather event' leads New Zealand to declare state of emergency
A national state of emergency has been declared by the New Zealand government after a tropical storm lashed the North Island in what officials have called an unprecedented natural disaster.
Emergency services have struggled to cope after heavy rain and strong winds left tens of thousands of people without power, leading Minister for Emergency Management Kieran McAnulty to sign the declaration.
"This is an unprecedented weather event that is having major impacts across much of the North Island," Mr McAnulty said.
"We are all facing extensive floods, slips, damaged roads and infrastructure."
This is only the third time New Zealand has declared a state of emergency. The other two were the 2019 Christchurch mosque attacks and 2020 Covid-19 pandemic.
Floodwater and landslides have cut off many settlements across the country, including some near Auckland, New Zealand's largest city.
"This is a significant disaster with a real threat to lives of New Zealanders," said Mr McAnulty, adding that the national state of emergency would last seven days.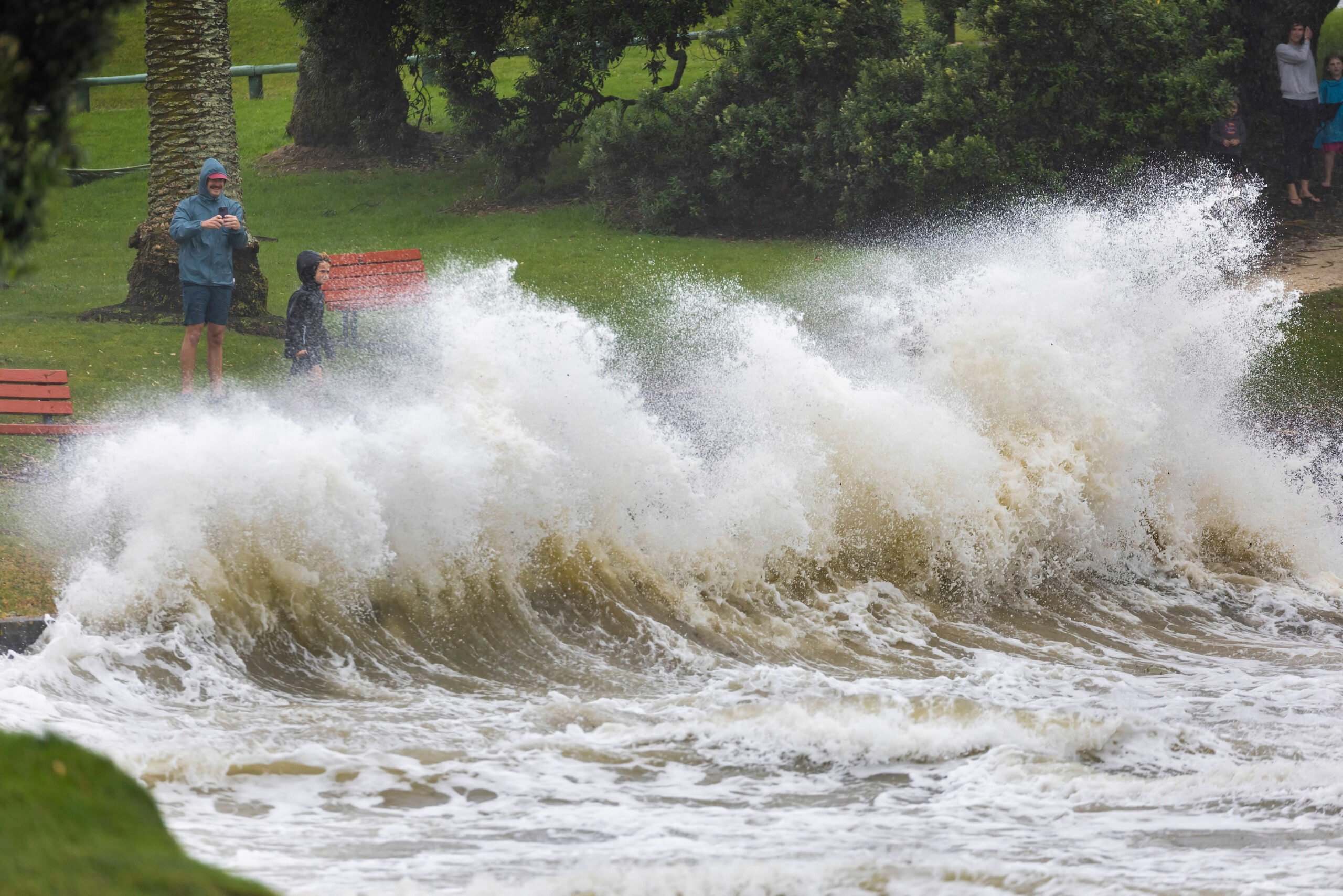 He said more rain and high winds were expected on Tuesday hampering rescue efforts.
"The reports that came in overnight are deeply concerning," Mr McAnulty said.
"The emergency services are working night and day, but the unstable ground, floodwaters and closed roads are making things hard."
The New Zealand Fire and Emergency services said a firefighter is missing and another is in a critical condition after a house collapsed in West Auckland.
"It's been a tough night for the North Island as a whole but it's been especially tough for fire and emergency," said Kerry Gregory, chief executive of the fire service.
Mr McAnulty said his thoughts are with the two firefighters and urged New Zealanders to think of "safety first", with some communities evacuated.
The weather grounded flights on Monday, but Air New Zealand has said it expects some services to resume on Tuesday afternoon.
Cyclone Gabrielle hits New Zealand – video
Prime Minister Chris Hipkins has announced an aid package of NZ$11.5 million ($7.25 million) to help recovery efforts, but Mr McAnulty said the cost of the clean-up is set to surge.
"The honest answer is that it's not going to be cheap, but that isn't what we are worried about right now," he said.
Auckland, home to 1.6 million people, had already been struggling to mop up the damage after flooding claimed four lives at the end of January.
The national emergency management agency estimated 58,000 people across the North Island were without electricity on Monday as work continued to reconnect power.