Turkey earthquake: Family of Indian man devastated after his body is recovered
The family of an Indian man who died in the Turkey earthquake tell The National that they are "devastated and in disbelief" after his body was found in the rubble in Malatya, one of the cities heavily damaged in the disaster.
Vijay Kumar, 35, is among 37,000 people who died in the earthquake that hit Turkey and Syria last Monday.
Mr Kumar who has a six-year-old son hailed from Kotdwar in Himayalan Uttarakhand.
A technician with a gas-plant company in southern Bengaluru city, he arrived in Malatya on January 23 for a month-long business trip.
His brother Arun Kumar said that he had gone to Turkey to install and commission an acetylene gas plant.
But on February 6, Mr Kumar's four-star Avsar Hotel collapsed after the earthquake hit Turkey.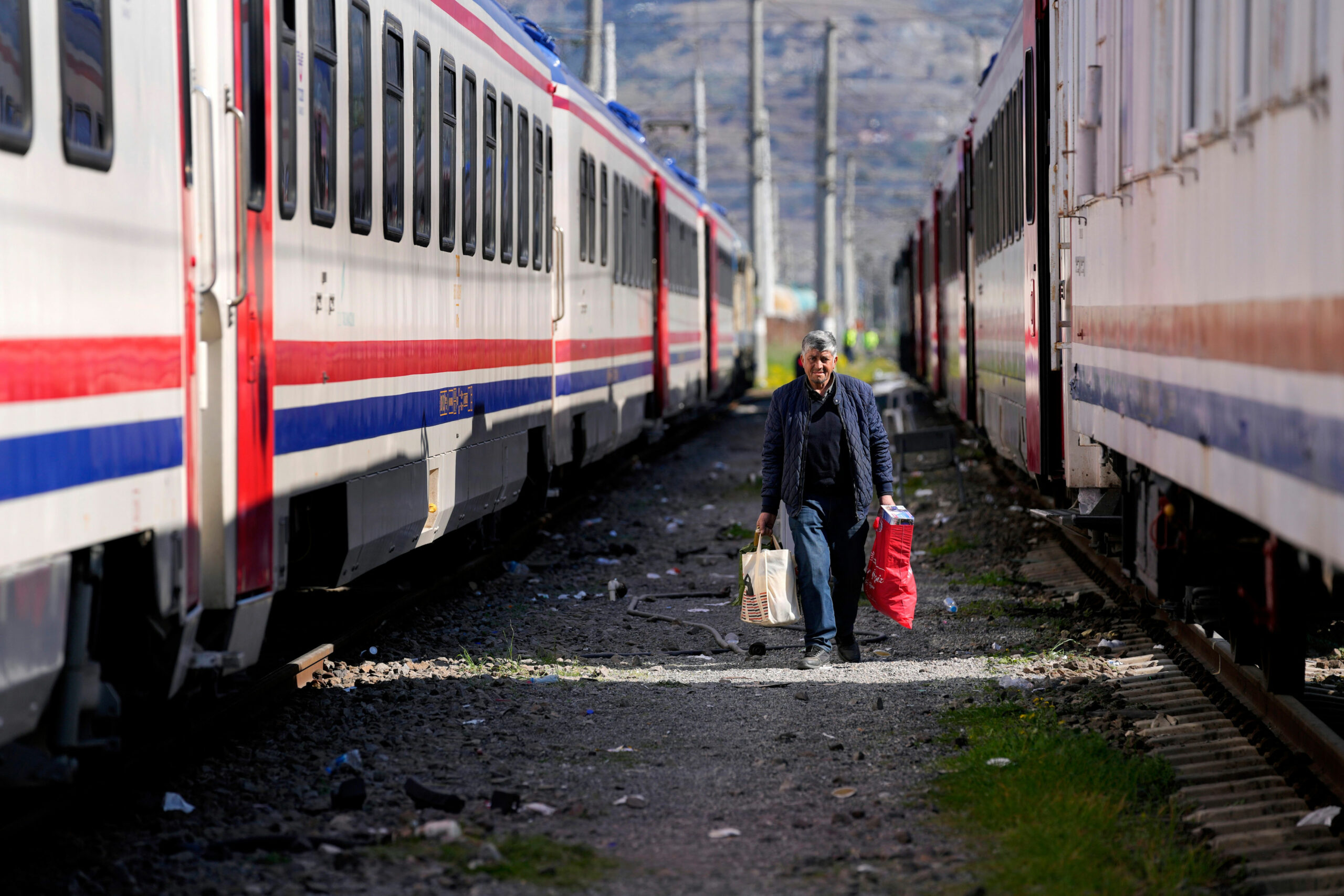 "We were in utter disbelief. I spoke to him on Sunday. We used to speak every day but next morning, when I sent him a 'good morning' message, he did not reply," Arun Kumar, told The National.
"We waited for a few hours and I tried calling him again but the call was not going through," he said in a broken voice.
Mr Kumar's family received a call later from his organisation informing them about the earthquake.
"They told us about a massive earthquake and that his hotel was also hit," Arun Kumar said.
But as his whereabouts were not known, the family said they hoped and prayed every day for his safety.
After five days, rescuers found his luggage bag, prompting them to believe he might have survived the calamity.
But the next day, Mr Kumar's body was found. His face was crushed and he was identified by a tattoo on one of his hands.
"We thought that he might have escaped or may have been injured and was getting treatment at a hospital. The luggage bag gave us hope.
"We couldn't believe it when we were told that his body was found. He was supposed to be back on February 20."
"They had found his passport and belongings earlier and that gave us hope that he must have fled. But his body was found in the rubble of the building," Arun Kumar said.
Mr Kumar's body was flown from Turkey via Istanbul on Sunday and he was cremated on Monday.
His father Ramesh Chand Gaur had died of a cardiac arrest in December last year.
"We were extremely close. We were two brothers and one sister. He used to travel a lot for work. He had been to 7-8 countries but who would have thought this was his last journey. We are devastated," Arun Kumar said.