Headed to North Myrtle Beach? Don't miss these unforgettable attractions
Those looking for an exciting tourist attraction should head to North Myrtle Beach, South Carolina. It houses the thrilling Alligator adventure. It is a large wildlife park that specializes in reptiles. Guests will be able to see massive alligators up close here. Aside from that, the city is also known for its tourist spot, Barefoot Landing. It is a waterfront shopping area that is perfect for shopaholics.
In North Myrtle Beach you will find some beautiful attractions that you just cannot miss! Places like Pawleys Island, Ocean By Hilton Grand Vacations, and Broadway Grand Prix Family Race Park and many more. Continue reading to know more.
1. Pawleys Island
Just 25 miles away from Myrtle Beach is Pawley's Island. Island is well known for old resorts, homes, cottages, historic places with blue seas, and white sandy beaches. Island was first inhabited by rice planters in the 1700s. Vacationers tour the island for its beaches, green areas, and hushed surroundings.
2. Ocean By Hilton Grand Vacations
Ocean by Hilton Grand Vacations offers a better view of the ocean with an outdoor and indoor pool, pool sidebars as well as lobby. The resort has suites with a full kitchen and dining area. These resorts overlook the vibrant beaches of Myrtle is the perfect place for families and couples. The All-Suites vacation resort is just a few steps from the beach gives ample outdoor recreation. Wheelchairs are accessible in the parking area and other areas have a limit.
3. Broadway Grand Prix Family Race Park
This race park is not only for speed junkies who want to channel their inner Formula One or IndyCar driver through go-karts (this place has 7 tracks!). This fun establishment also has a video game arcade, two mini-golf courses, and amusement park rides. After a day of fun and excitement, hunger is not far away. Luckily, this fun place has a snack bar. Wholesome family enjoyment is guaranteed here!
4. Barefoot Landing
Barefoot Landing, located in South Carolina, is a large shopping complex near the beach. It features numerous shops that sell different types of items which would surely make any shopaholic happy. The mall also features various restaurants and cafes where shoppers could relax after exploring the mall.
5. Ocean Drive Beach
Those who love to be outdoors would surely have a great time at the Ocean Drive Beach in South Carolina. It offers a lot of outdoor activities to do such as hiking, jogging, picnics, and even fishing. Visitors could go on recreational walks as it also features a great trail perfect for strolling around and taking in beautiful views.
6. Lulu's Beach Arcade And Ropes Course
This is considered one of the most popular beaches in the state of South Carolina. This place hosts video games, entertainment, and gives a whole new arcade experience. Lulu has been famous for giving fine coastal dining and recreational experience. The kids enjoy here a lot where they can play in a safe environment and the grown-ups can enjoy drinks, delicious food with live music. Many lively events are conducted here.
7. Our Lady Star Of The Sea Catholic Church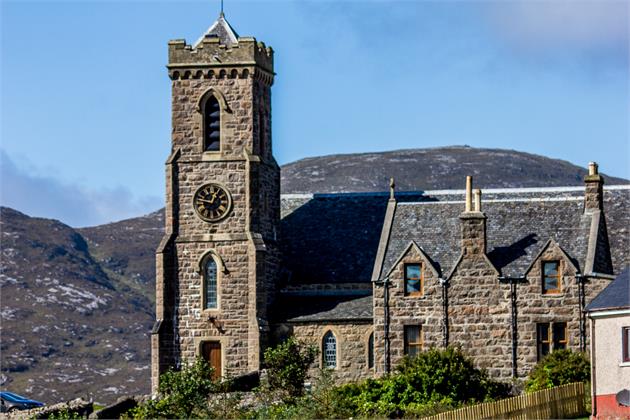 Our Lady Star Of The Sea Catholic Church, located in South Carolina, is hard not to miss as it stands out due to its Gothic Revival architecture. Visitors will also love the church as it offers a tranquil atmosphere due to the beautiful scenery it has.
8. Grand Strand Model Railroad Club
Grand Strand Model Railroad Club, located in South Carolina, is a must-visit for those who are interested in railway models. It houses an intricately designed and detailed creation of a replica of a railway. Visitors will also be able to learn more about the city's major railroad through the club's informative exhibits.
9. Mitchellville Beach Park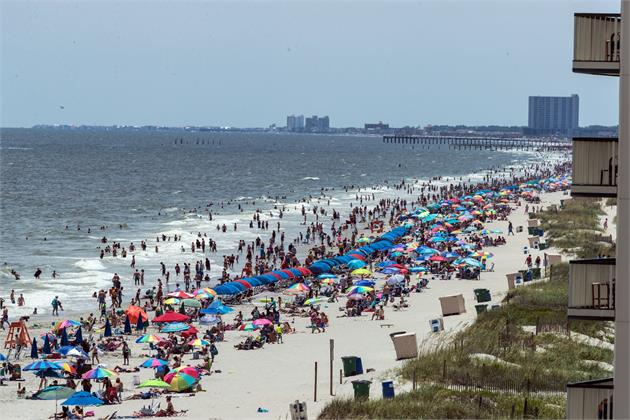 Mitchellville Beach Park is a quiet place with very less crowd, absolutely will fit for a feel of a private beach. This beach is excellent for picnics, fishing, hiking, jogging. Walking is also enjoyed on the trails. This is a low tide beach, so plenty of things can be done here.
10. T.I.G.E.R.S. Preservation Station
T.I.G.E.R.S. Preservation Station, located in North Myrtle Beach, is possibly one of the only free-living tiger museums in the country. Visitors could see tigers up close with only glass in between. The preservation station also features numerous exhibits where visitors could learn more about tigers.
11. North Myrtle Beach Area Historical Museum
North Myrtle Beach Area Historical Museum was initially inhabited by the Native Americans, the establishment of rice plantations and effects of the Civil War are the facts, which we can learn from this area. This museum is on the backside of a shopping mall off of Main Street. Though the museum is small, it makes a nice detour from crowds. This museum was opened in the year 2013, the main motto of this museum is to foster a deep appreciation for history, culture, and science. A super wonderful experience with good people all around.
12. Myrtle Beach Watersports
Myrtle Beach Watersports is located in North Myrtle Beach, South Carolina. There are a few locations served by this organization which include Little River, Murrells Inlet, North Myrtle Beach, Garden City, and North Carolina beaches. There are several tours offered here and to name a few they are Jet Ski Dolphin Tours, Gator tours, Island tours, and Adrenaline tours. You can rent a pontoon boat and jet ski for a ride across the waters.
13. Go Fishing At Murrells Inlet
Murrells Inlet, located in South Carolina, is an outdoorsman's paradise as there are a lot of recreational activities to do. The most ideal activity to do at Murrells Inlet is fishing as the place where it is situated was primarily a fishing village.
14. A Tranquil And Serene Atmosphere At Seabrook Island Beaches
Seabrook Island Beaches, located in South Carolina, is a must-visit for those who love to go sightseeing. However, it not only offers wondrous views of nature but also is a waterfront playground with more than four miles of shoreline. Visitors will have fun at the beach as it is an ideal place for swimming, sunbathing, sailing, and even kayaking.
15. Myrtle Beach Colored School Museum
The building that now houses this museum was once a school exclusively for students of African-American descent, especially during the times of racial segregation. With that dark period of American history now done with, the museum reminds visitors of the charity of the school's founders and the joy of studying here despite racist laws. Some of the staffers here, many of which are in their senior years, are alumni of this school. Before the establishment of this educational center in the 1930s, African-American children had to study in church schools since they were not allowed to study in the same facilities where Caucasian learners pursued their education.
16. Do Fishing Adventures In Heritage Shores Nature Preserve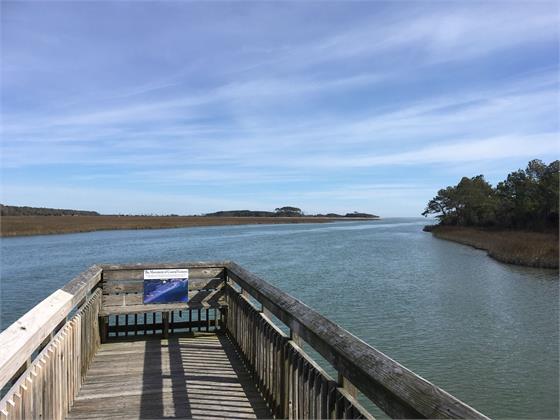 Heritage Shores Nature Preserve, located in South Carolina, is a must-visit destination for those who love sightseeing and just admiring the beauty of nature. This is because it is a 7-acre park with over 40 viewing stations perfect for observing the park's surroundings. The park is also ideal for hiking, walking, nature trips, and picnics which will keep visitors busy.
Visit North Myrtle Beach to book a budget friendly trip!