Mother pulled from earthquake rubble and reunited with daughter
Firefighters sent from London to help in Turkey have rescued a mother trapped in a collapsed building.
Videos shared on social media show the British rescue crew, led by Edmonton fire station's Dom Mabbett, lifting a Turkish woman through a tiny gap in a mountain of debris.
She is seen collapsing into the arms of rescuers, before being taken across the street to be reunited with her baby daughter.
A tweet by London Fire Brigade read: "This is the incredible moment our @UKISAR team helped reunite a mother & daughter four days after the #TurkeyEarthquake struck.
"Filmed yesterday in the centre of Hatay in #Turkey, it shows our firefighter Dom Mabbett from #Edmonton fire station help the woman to freedom."
Several London firefighters are in Hatay, one of Turkey's southern provinces, as part of the UK Fire and Rescue Service's international search and rescue team. In total, 77 rescuers are deployed across the disaster region.
More than 20,000 people have so far been confirmed killed by the earthquake in Syria and Turkey.
In an unrelated rescue, a 10-day-old baby and his mother were also pulled from the ruins of a building in Turkey on Friday as President Tayyip Erdogan said authorities should have reacted faster to the powerful earthquake.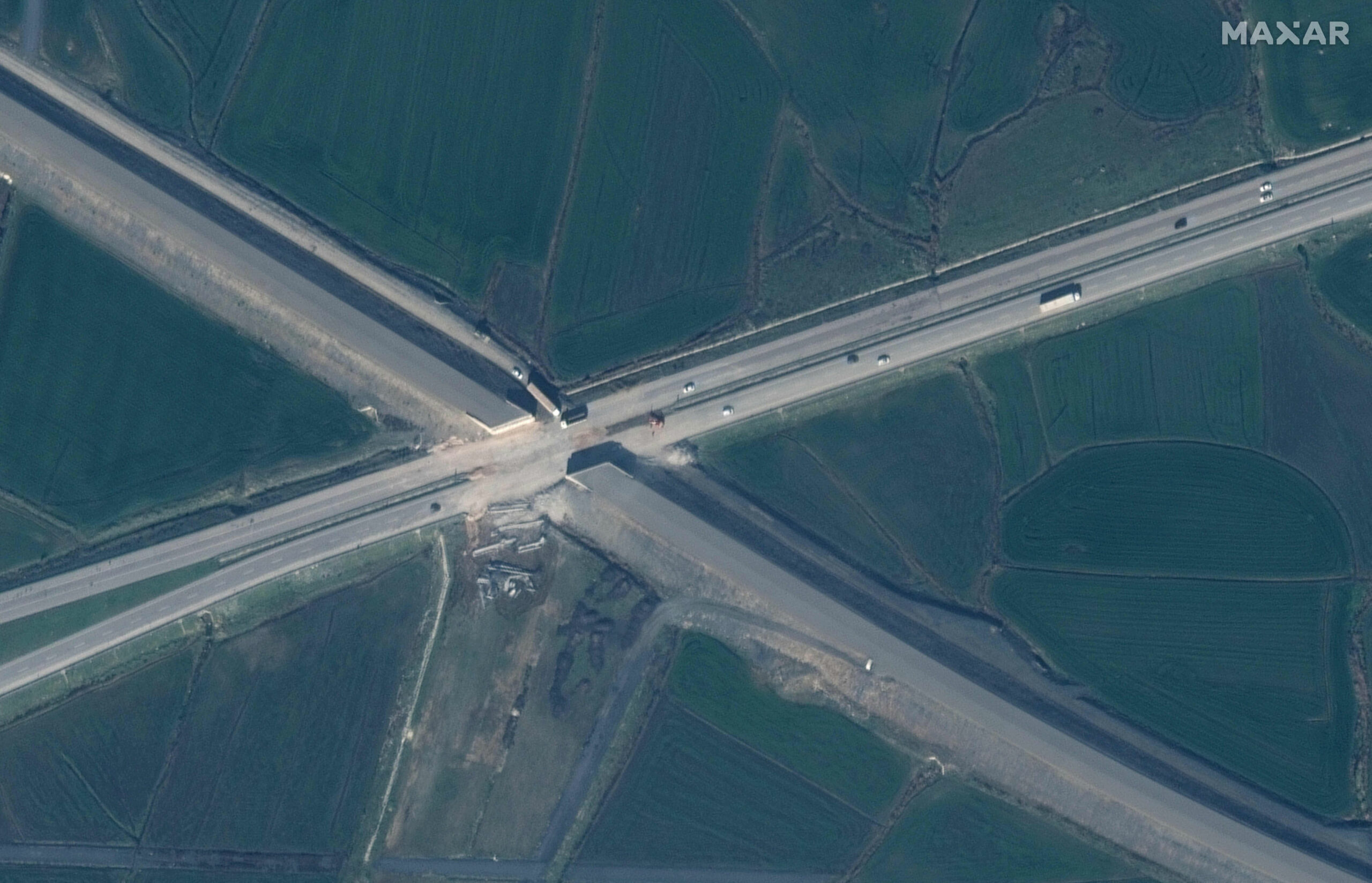 Hundreds of thousands of people have been left homeless and short of food in bleak winter conditions and leaders in both countries have faced questions about their response.
Syrian President Bashar Al Assad made his first reported trip to affected areas since the quake, visiting a hospital in Aleppo, state media reported. But the World Food Programme said it was running out of stocks in rebel-held northwest Syria as the state of war there complicated relief efforts.
In the UK, an appeal to help the victims of the earthquake in Turkey and Syria has raised more than £30 million in just 24 hours.
Donations from the King and Queen Consort, as well as the Prince and Princess of Wales, helped the Disasters Emergency Committee's (DEC) fund soar to £32.9 million, including £5 million from the Government in matched funding.
The DEC's appeal is helping 14 British charities respond to a natural disaster that has killed more than 21,000 people and injured thousands more.