What has happened to the Tesla Semi?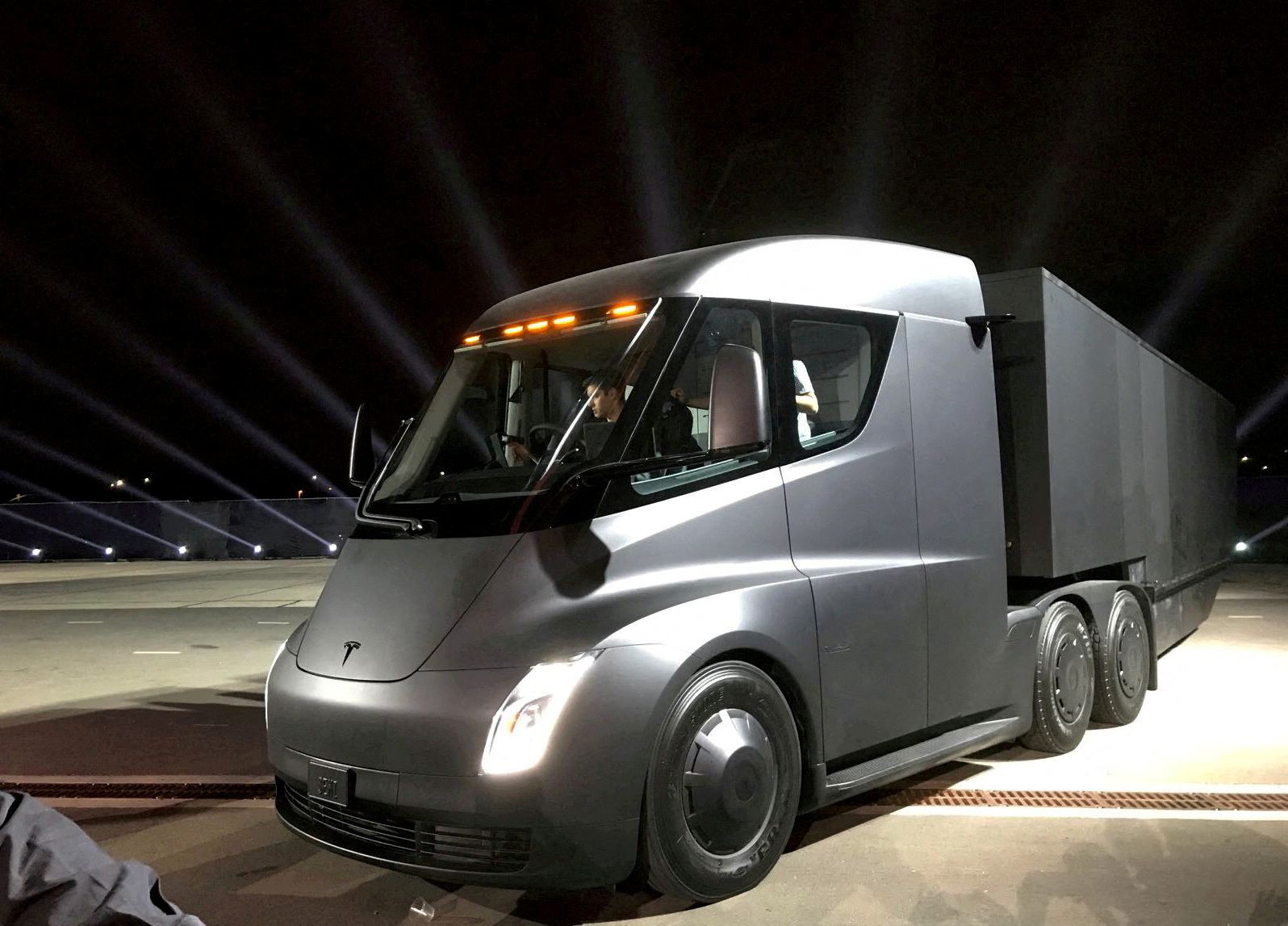 Elon Musk has long relished trolling those who have doubted him and Tesla.
In 2018, he vowed to send "short shorts" to hedge fund manager David Einhorn, who had been betting against Tesla's stock.
A couple years later, the company actually listed satin trunks as a gag gift for sale on its website.
Mr Musk heard "various forms of 'you're a fraud'", he told the crowd at Tesla's Model Y unveiling in 2019. His defiant retort: "You can drive that fraud!"
The Tesla chief executive's latest revelling had to do with the Semi, the heavy-duty lorry that took five years to go from prototype to production.
"Some people have said this was impossible," Mr Musk said during a Semi manufacturing event in Nevada last month. "But, uh, you can drive it."
The reasons for this proverbial victory lap were clear. Weeks earlier, Tesla handed off its first Semis to PepsiCo, which took delivery of 15 of the lorries for its massive Frito-Lay factory in Modesto, California. The purpose of the late January event in Nevada was to announce a $3.6 billion investment to expand the use of Tesla's existing factory near Reno to build more battery cells, as well as Semi lorries.
While those were causes for celebration — something Mr Musk can afford to do again, the way Tesla shares have soared this year — there is still a lot of uncertainty as to just how meaningful the Semi will be to Tesla's business. I had a lot of questions for the company when I drove out to Modesto to see the lorries in person last month. While I was able to climb into the Semi's spacious cab and its centred driver's seat, test drives were off limits.
Tesla staffers on site didn't comment. PepsiCo representatives confirmed they had taken delivery of all 15 lorries ordered as part of a $30.8 million project I wrote about in November — the one for which California's Air Resources Board picked up half the cheque — but had little else to share about the product.
It remains unclear how much the Semi costs, or whether any other customers who ordered the lorries from Tesla a half decade ago have managed to get their hands on them.
Tesla did not mention the model in its quarterly production and deliveries release last month, then referred to the Semi being in pilot production in its earnings deck.
While Mr Musk offered an update during the earnings call on when he expects Tesla to be making Cybertrucks in volume — not until next year — he didn't have anything to say about the Semi.
Sightings of Semis on the side of the road in Sacramento and getting towed from a Nevada motorway have lit up the message boards and social media networks where pro- and anti-Tesla flame wars have been fought for years.
Even before those incidents, there were still vestiges of doubt about the Semi that Mr Musk had yet to vanquish. Analysts at RBC Capital Markets who have the equivalent of a buy rating on Tesla stock cautioned in December that the chief executive may be getting ahead of himself in aiming to make 50,000 lorries in 2024. RBC was modelling for about 4,000.
This much is for certain: there's an urgent need for Tesla and other manufacturers to electrify lorries. The city of Modesto has long struggled with poor air quality and high asthma rates. Pepsi's Frito-Lay factory spans 46,451 square metres, and the food company's ambition is for it to be a showcase in sustainable manufacturing, warehousing and distribution.
We should hear more about how Tesla plans to help companies such as PepsiCo and cities beyond Modesto decarbonise on March 1. Mr Musk has said the master plan he will deliver will chart "the path to a fully sustainable energy future for Earth".