'Syria earthquake search and rescue teams blocked from foreign support'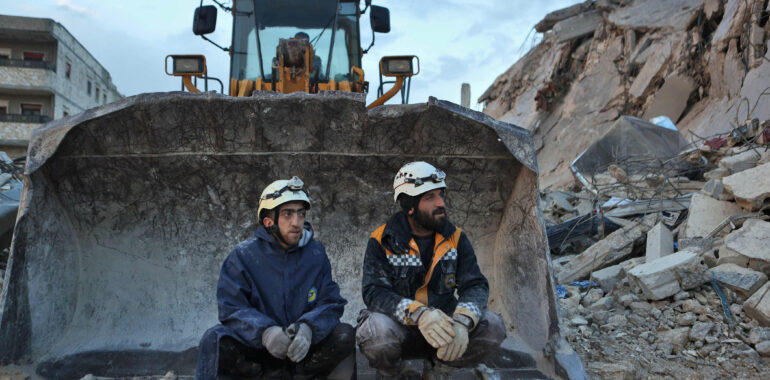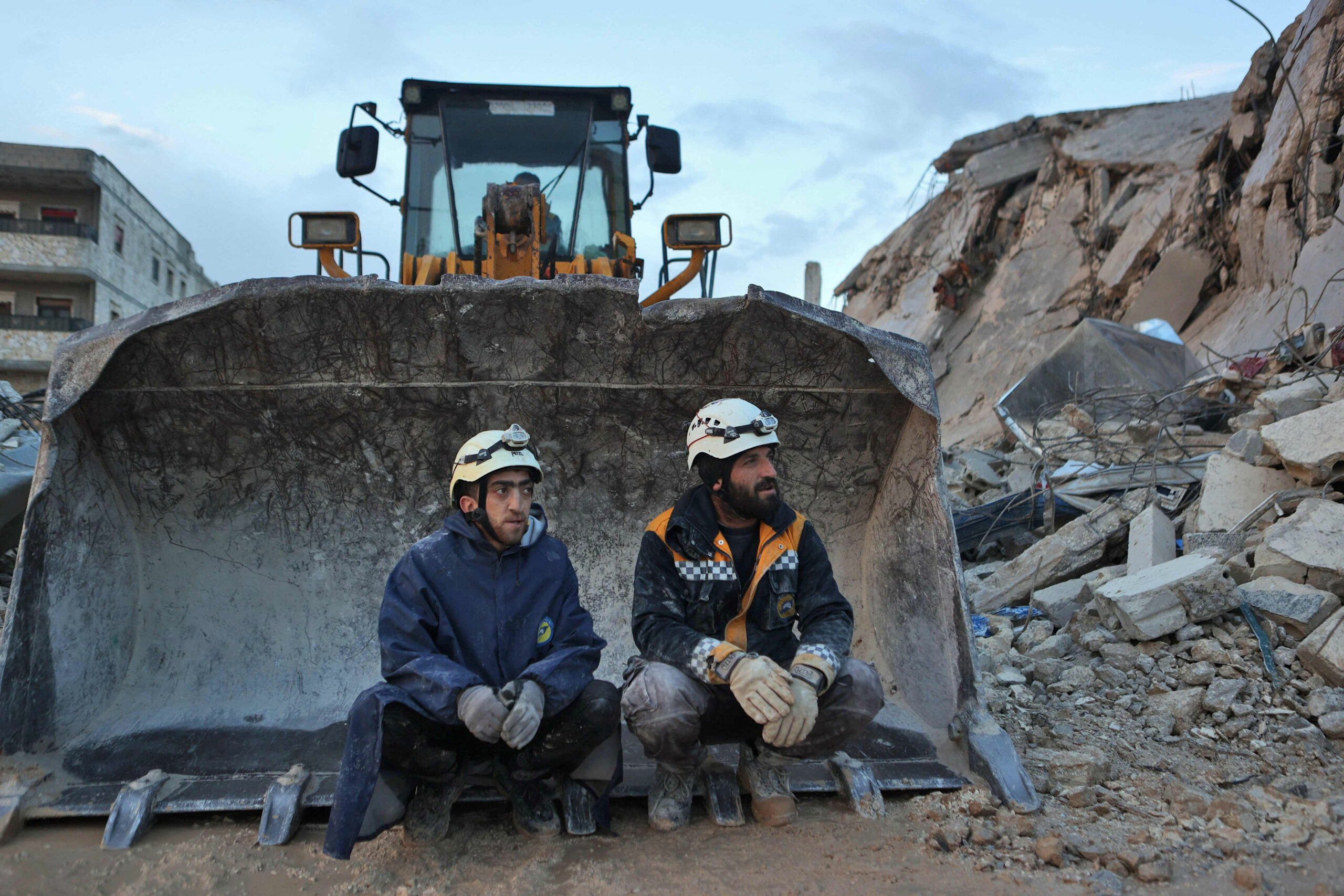 Follow the latest on the earthquake in Turkey
The White Helmets, the only emergency response organisation operating in north-west Syria, on Tuesday told The National that they had received no support from international rescue teams nearly 48 hours after an earthquake struck the region and killed thousands.
"As far as I know, we have not received any international support," Oubadah Alwan, media co-ordinator at the White Helmets, told The National.
"What's happening is way out of the capacity of one organisation or any local entity or local NGO. The situation is catastrophic and very bleak on the ground right now."
UN officials on Tuesday said there were "logistical issues" hampering access to north-west Syria because of the extensive destruction caused by the earthquake, and damaged roads.
Another reason for the absence of international rescue teams is that the region, which was shelled by the Syrian government overnight, is an active war zone.
"It's hard to send first responders to a place that's constantly bombarded by the Syrian regime and Russian forces," Mr Alwan said.
North-west Syria is outside the Syrian government's control after more than a decade of war.
It is divided between land controlled by Turkey and by Hayat Tahrir Al Sham, an umbrella group of militias that have ties to Al Qaeda.
Aid can only come through one border crossing from Turkey, the roads to which have been damaged.
The White Helmets, a western-backed NGO that operates with about 3,000 volunteers for a population of four million, cannot send the thousands of wounded to Turkey, Mr Alwan said.
The organisation's director, Raed Al Saleh, on Tuesday met USAid administrator Samantha Power to discuss the agency's posting in north-west Syria, but so far no concrete announcements have been made.
The UK's Development Minister Andrew Mitchell on Tuesday said that arranging aid for an "ungoverned space" in wartime Syria was "an additional problem at a desperate time".
Social media users have called for donations to the White Helmets, which have shared on Twitter videos of their rescue operations including moments when they managed to pull a crying infant alive from under the rubble.
The dearth of international rescue efforts in north-west Syria comes in stark contrast to the situation in Turkey, which has declared a state of emergency across 10 provinces.
The EU has so far mobilised 1,186 rescuers and 79 search dogs for Turkey. They come from 19 EU countries and non-member states of Albania and Montenegro.
The EU's rescue mission is part of its civil protection network, which includes Turkey. Turkish authorities made a request for help after the earthquake.
But no one has so far asked for the EU to support Syria, according to the European Commission.
The EU's website indicates that UN agencies and relevant international organisations, which include the International Federation of the Red Cross and the International Committee of the Red Cross, can all lodge a request for emergency humanitarian support.
A UN representative previously said that "technically, it is for the Syrian government to make that request, not the UN".
The National was waiting for further clarification from the UN and the ICRC at the time of publication.
Countries can send help bilaterally, but the EU encourages them to co-ordinate within its mechanism to avoid overlap.
The EU's civil protection mechanism has been activated in the past by the UN in non-EU countries at war.
On April 4, UNHCR requested shelter items for vulnerable refugees and internally displaced people in Ukraine.
Four days later, Germany offered 19,000 hygiene kits and 10,000 bedding sets through this mechanism, and the assistance was delivered to the Ukrainian city of Lviv on April 19.
In theory, aid operations in government areas should not be blocked by EU and US sanctions imposed on Syria, because there are exemptions for humanitarian aid.
Syrian Foreign Minister Faisal Mekdad on Tuesday told Lebanon's Al Mayadeen TV that he had asked European countries to send aid after the earthquake, saying that sanctions are no excuse not to.
Rescuers have only a few days to find people alive under the debris. The freezing winter weather is making matters worse.
Jens Laerke spokesman for the UN Office for the Co-ordination of Humanitarian Affairs, said during a briefing on Tuesday that rescue teams had a "window of about seven days" to find people alive.
The IFRC's head of delegation for Syria, Mads Brinch Hansen, said that in government-controlled areas of Syria affected by the earthquake, government, civil defence and health services were "overwhelmed."
"Search and rescue efforts are hampered by the lack of heavy equipment to remove the brick," Mr Hansen said.
"The authorities have not enough machinery and machineries to be rented from the private sector."