Russia's Sergey Lavrov in Sudan as Kremlin seeks to improve relations
Russian Foreign Minister Sergey Lavrov arrives in Sudan on Wednesday for the second stop of a three-nation African tour mainly designed to improve Moscow's international relations following its invasion of Ukraine last year.
The Kremlin's veteran top diplomat will hold meetings in Khartoum on Thursday with military ruler Gen Abdel Fattah Al Burhan and his deputy, Gen Mohamed Dagalo.
Mr Lavrov's African tour, his second this year, includes visits to Mali and Mauritania.
While in Khartoum, Mr Lavrov was expected to renew Moscow's keen interest in implementing a deal reached with deposed dictator Omar Al Bashir in 2018, granting Russia a logistical naval base on the Red Sea, according to Sudanese experts closely monitoring the two nations' relations.
To Moscow's dismay, Sudan in 2021 put on hold measures to implement the deal, reportedly under pressure from the US, regional powers and the civilian-led government in office at the time.
International resistance to the deal reflects the heating competition over control of the Red Sea's strategic shipping lanes, where the US, its European allies and regional powers are seeking to prevent Russia and Iran from gaining a foothold, said the experts.
Mr Lavrov's visit coincides with the arrival in Khartoum of several western envoys, including those of the US, EU, Britain, France, Norway and Germany.
They are seeking to encourage the ruling military and political stakeholders to press ahead with the implementation of a deal reached in December to restore Sudan's democratic transition, derailed by a coup in October 2021.
The envoys met on Wednesday with the signatories of the December deal to review the progress being made so far, said a statement issued after the meeting.
"The international envoys renewed their support for the Framework Agreement that was signed on December 5, 2022, as the only basis for reaching the signing of a final agreement," it said.
The agreement provides for the military to quit politics and a civilian prime minister to steer the country for two years until elections are held. Key issues, like the restructuring of the military and security agencies as well as transitional justice, were left for a second round of negotiations.
While Moscow woos African leaders — some of whom have refused to publicly condemn the war in Ukraine — the United States has launched its own diplomatic offensive on the continent, which is also being courted by China.
Russia has cultivated cordial relations with the military in Sudan as part of its drive to forge closer relations in Africa, in a bid to offset its diplomatic isolation following its invasion of Ukraine. Its close ties with the Sudanese military contrasts with the suspension by the US and its allies of aid to Sudan worth billions of dollars in response to the 2021 coup.
Russia, meanwhile, is coming under increasing pressure over the expanding involvement in Sudan of the Wagner Group, a military contractor owned by an oligarch with close ties to Russia's President Vladimir Putin.
Washington is stepping up pressure on Sudan and others to expel the group, it was reported this week.
The US effort comes as President Joe Biden's administration is making a broad push against the Wagner Group, the target of new US sanctions in recent months over its expanding role in Russia's war in Ukraine.
In Sudan, Wagner was originally associated with Mr Al Bashir and now works with the top military generals who replaced him.
"Wagner tends to target countries with natural resources that can be used for Moscow's objectives — gold mines in Sudan, for example, where the resulting gold can be sold in ways that circumvent Western sanctions," said Catrina Doxsee, an expert on Wagner at Washington's Centre for Strategic and International Studies.
The Wagner Group's role in Sudan and neighbouring Libya was central to talks between CIA Director William Burns and officials from the two nations last month. US Secretary of State Antony Blinken also discussed the group with Egyptian President Abdel Fattah El Sisi last week in Cairo, according to Egyptian officials.
Wagner started operating in Sudan in 2017, providing military training to intelligence and special forces, and to the paramilitary group the Rapid Support Forces, according to Sudanese officials and documents shared with the AP.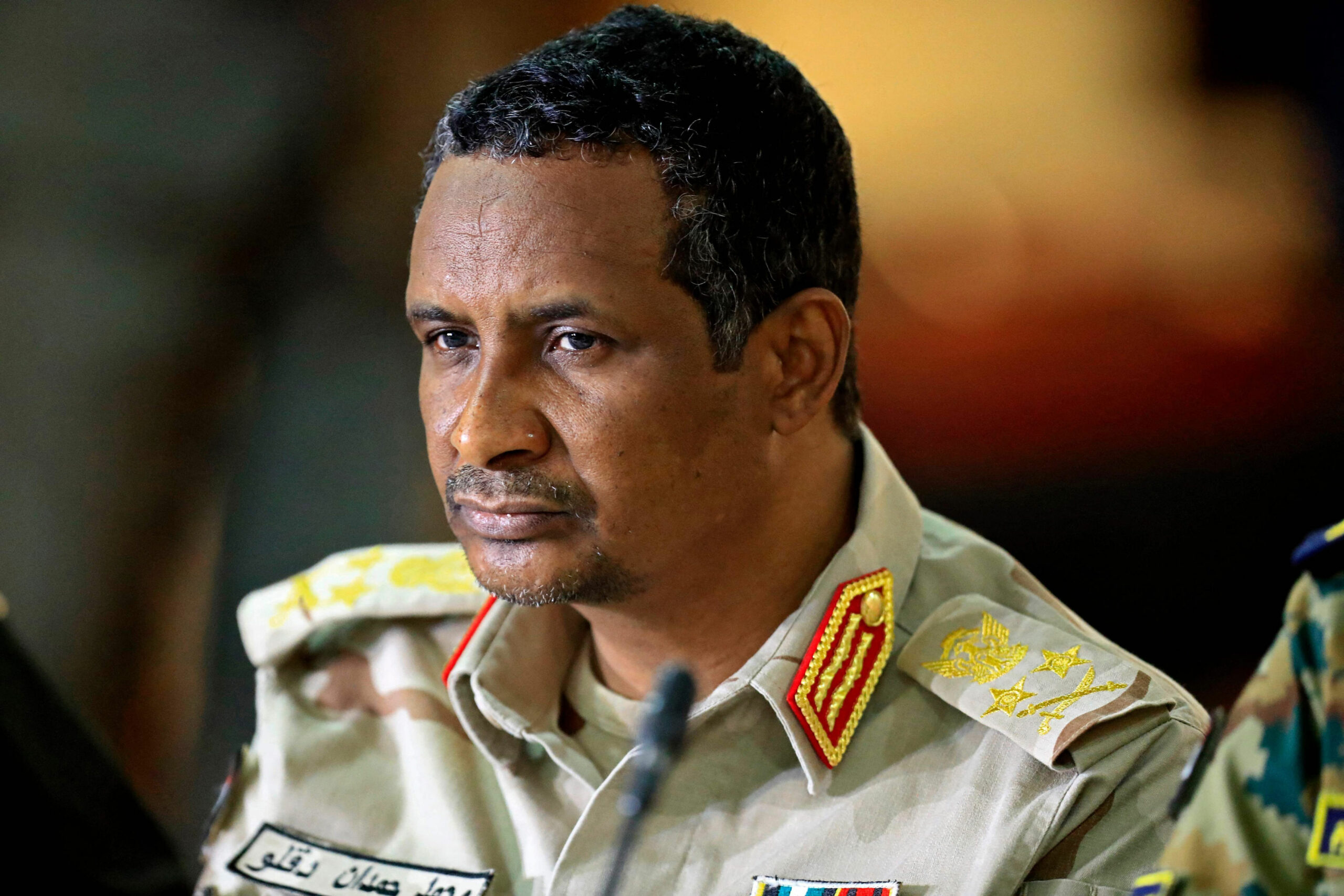 The RSF is led by Gen Dagalo, who created a stir when he voiced his support for Russia's invasion of Ukraine in February last year while on a visit to Moscow.
Sudanese military leaders appear to have given Wagner control of gold mines in return, with the documents showing the group receiving mining rights through front companies with ties to Sudan's powerful military and the RSF.