'Erased from the map': Gaziantep survivors sleeping rough as city devastated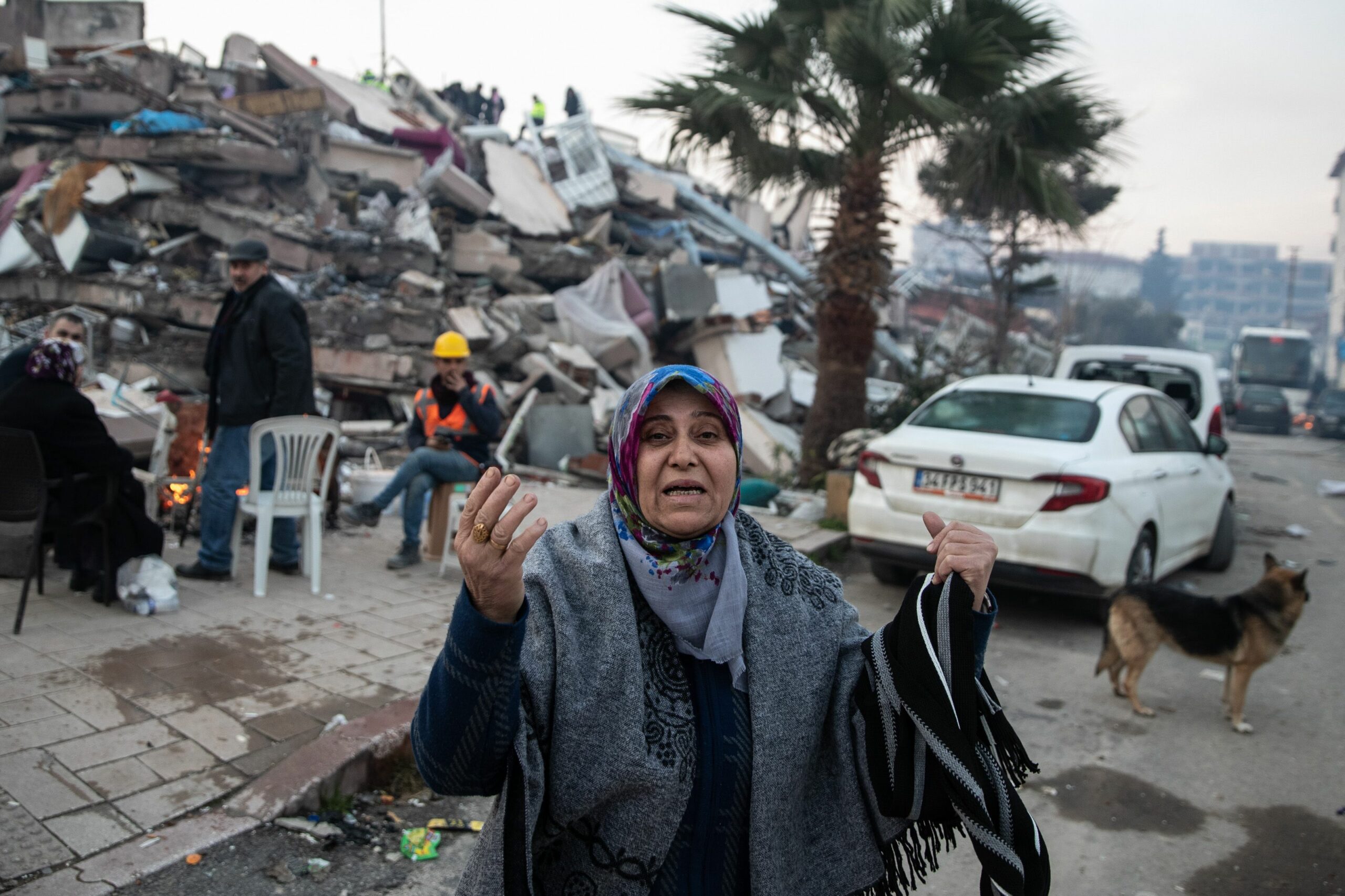 Earthquake survivors in the southern Turkish city of Gaziantep say they are afraid to sleep and cannot find food and water after Monday's disaster.
Some villages near Gaziantep, which is 80km from the epicentre of the earthquake, have been "erased from the map", said one resident, Murat, who declined to give his last name.
The quake has claimed more than 11,000 lives in Turkey and Syria.
Murat told The National he had slept for only three hours on Tuesday night, unable to rest properly as fear reigns in the region.
At 4am, he awoke to feed the hundreds of people left destitute, without food and desperate for help to arrive.
"Search and rescue personnel are coming from the West but the roads are blocked and bridges have collapsed on this side of the city," he told The National. People haven't seen any organisations on the street.
"Some villages have been erased from the map. The others are alone. No one is there to help.
"People are hungry 24 hours a day and can't find any water. Markets are selling water at very, very high prices."
For more than a decade, Gaziantep has been a refuge for almost 500,000 Syrians fleeing the civil war just across the border. The city is also home to a large Kurdish community and is an economic hub.
It historic castle was destroyed by the earthquake, which brought down an 11-storey building in one nearby neighbourhood.
Most of the devastation lies between Gaziantep and the city of Kahramanmaras, an hour to the north.
"We have suffered a terrible disaster," councillor Hasan Sencan told The National. "Survivors are having difficulty meeting their essential needs such as food and shelter."
Murat's parents are living in their car on the side of a motorway, fearful more tremors will destroy their home. Temperatures outside have fallen to minus 6°C and they rely on food from passers-by, he said.
"Their house was fine in the first quake, but damaged in the second. It could collapse with a third."
'The airport is a luxury'
The airport's VIP lounge is now a shelter, with women and their young children sleeping in the director's office.
About 100 people wrapped in blankets slept in one lounge of the terminal, visited by AFP, normally used to welcome Turkish politicians and celebrities.
"The airport is luxury now," says Murat, who is now sheltering in a nearby village where the situation is dire.
On Twitter, residents are appealing for emergency aid for people stuck without food or water. Some are outside mosques, unable to go inside due to the sheer demand for shelter.
About 200 people waited outside one mosque, one Twitter user wrote.
"No tents, no blankets. The children are waiting hungry … only one police vehicle has stopped by since yesterday," the post said.
In a nearby village, people are struggling with no electricity, water or blankets.
"People are struggling outside, cold and hungry," said another.