Check out these tasty delicacies on your trip to Düsseldorf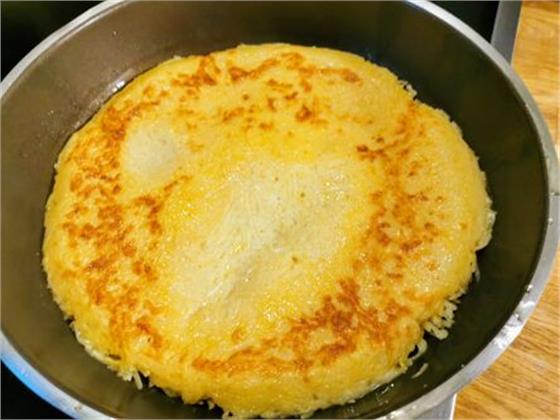 Düsseldorf
Düsseldorf is well-known for its art and fashion industry. Straddling the banks of the Rhine River, Düsseldorf has several parks and gardens, dozens of museums, cultural centers, more than 100 art galleries, bars, and shopping streets with high-end stores and traditional German shops selling food items and crafts. The Museum Kunst Palast displays one of the Rhineland's best art collections, including sculptures, graphic arts, and photography. Other attractions of the city include Düsseldorf-Kaiserswerth, Rhine Tower, Schloss Benrath, and Old Town Düsseldorf.
In Düsseldorf, you will find some delectable dishes that you just cannot miss! There are some mouth-watering dishes and tasty dishes like Rheinischer Sauerbraten, Westphalian Pumpernickel, and Halve Hahn and many more. Continue reading to know more.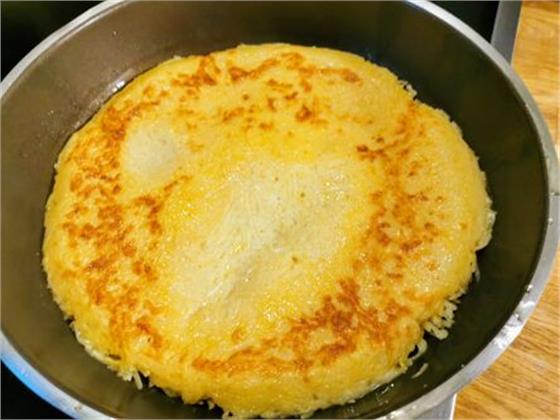 1. Rheinischer Sauerbraten
A classic of German cuisine, Rheinischer Sauerbraten is most often made with a braised beef roast that is marinated in vinegar, wine, spices and herbs for a period of three to ten days. Sauerbraten has many regional variations and can also be made with pork, lamb, venison and horse meat. Rheinischer Sauerbraten is unique to the Rhineland area of Germany and uses raisins and sugar beet syrup when cooking the meat to balance the bitterness of the marinade.
The most popular places to try out Rheinischer Sauerbraten are "Rheinischer Sauerbraten", Düsseldorf, Brauerei Zum Schiffchen and Brauerei Im Fuchschen.
2. Westphalian Pumpernickel
Starting with a sour dough base and coarse ground rye grains traditionally this bread can modernly be found with mix rye flour and whole rye grains. Present-day Europeans and North Americans have adapted their own variations of the German originated bread commonly adding extra leaveners, colorings, flavors, and several varieties in cooking techniques.
The most popular places to try out Westphalian Pumpernickel are Laura's Deli, Pumpernickel and Aachener Printen.
3. Halve Hahn
Halve Hahn is a simple dish containing rye bread, butter, and cheese on the top. Pickles, onions, mustard, lettuce, and gherkin is usually added to complete the Halve Hahn dish. Any other Rhein bread may also be used. As for the cheese, the skimmed and acidified mainz cheese is used in Dusseldorf. In Cologne, cooks use gouda cheese.
The most popular places to try out Halve Hahn are Nooij, Rheinischer Sauerbraten and Dusseldorf restaurants.
4. Blutwurst
This is not your typical sausage. This German meat is usually made with pork and also includes animal blood and fat. Additional seasonings include marjoram, allspice, and thyme. There is a number of regional varieties of the dish including mild additions, such as barley and oats and more extreme choices, such as diced bacon or innards.
The most popular places to try out Blutwurst are Hj and Brauerei Schumacher.
5. Miesmuscheln
The shape of the shell of Miesmuscheln was probably originally oval, but in most groups it is characteristically very elongated and the vertebra is shifted forward. Whether classic Rhenish style or cooked in wine and butter – the selection of mussels is large. The absolute favorites, however, are the baked mussels with Gouda – like all mussel dishes, heavily seasoned with pepper, but also with herbs, onions and garlic. The can be enjoyed pretty much any way you like.
The most popular places to try out Miesmuscheln are Benders Marie and Mayur.
6. Himmel Und Erde
Himmel Und Erde is translated in English as Heaven l, Sky and Earth. The dish has black pudding and fried onions, and mashed potatoes with applesauce. This delicacy has been around since the 18th century. In Dutch culture, the dish was also known as "Hete Bliksem ". It is a customary dish served in Germany .
The most popular places to try out Himmel Und Erde are Eigelstein and Himmel & Aehd.
7. Westfälische Rinderwurst
Westfälische Rinderwurst, also called a "Grützwurst", is made from beef sausage, beef drippings, vegetables, pearl barley, oat grouts or oat flakes, spices and butter. It is heated in water or roasted and served hot. It is a popular specialty dish in Dusseldorf and also popular in most of the rest of the North Rhine-Westphalia (NRW) region.
The most popular places to try out Westfälische Rinderwurst are Zubereitungsmöglichkeiten, Vossen and Hausgematche.
8. Westfälischer Pickert
Westfälischer Pickert is a German pancake made with grated potatoes, eggs, flour, milk, yeast, salt, sugar, oil and raisins. It can be fried or baked in a pan and is sometimes called a cross between a fritter, a pancake and a waffle. The Westfälischer Pickert can be served topped with sugar, butter and jam or marmalade. It is also sometimes served with ground beef for a savory dish.
The most popular places to try out Westfälischer Pickert is Oktopussy Bar & Restaurant.
Book affordable flights to Düsseldorf now!