UK: Plug-In Car Sales Increased 12% In January 2023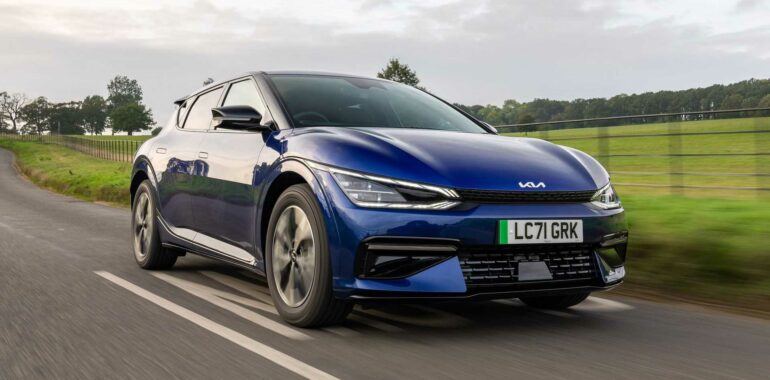 Rechargeable car sales are expected to further accelerate later this year and take one quarter of the market.
In January, new passenger car registrations in the United Kingdom increased by almost 15 percent year-over-year to 131,994.
Meanwhile, plug-in electric car registrations amounted to 26,403, which is over 12 percent more than a year ago. This means that the market share slightly decreased. It's now down to 20.0 percent.
The situation is slightly better in the case of all-electric cars, as BEV registrations increased by nearly 20 percent (more than the overall market), to 17,294. Plug-in hybrids were up only by 0.7 percent year-over-year to 9,109.
Plug-in electric car registrations in the UK – January 2023
BEVs: 17,294 (up 20% year-over-year) at a market share of 13.1%
PHEVs: 9,109 (up 0.7% year-over-year) at a market share of 6.9%
Total: 26,403 (up 12% year-over-year) at a market share of 20.0%
For reference, in 12 months of 2022, more than 368,000 new passenger plug-in cars were registered in the UK, reaching an average market share of 22.8%.
New plug-in car registrations in 2022:
BEVs: 267,203 (up 40% year-over-year) at a market share of 16.6%
PHEVs: 101,414 (down 11% year-over-year) at a market share of 6.3%
Total: 368,617 (up 21% year-over-year) at a market share of 22.8%
More details, including also other powertrain types:
According to the Society of Motor Manufacturers and Traders (SMMT), it's expected that plug-in cars account for more than one in four new registrations in 2023 and almost one in three in 2024. However, the issue is the rollout of charging infrastructure, which is not sufficient, according to the SMMT.
Top models
In January, none of the standalone electric cars managed to enter the top ten. Let's recall that in 2022, the Tesla Model Y was the third most popular model in the UK, but its deliveries are usually concentrated in the final months of a quarter.
LCVs
In the case of light commercial vehicles (LCV), some 22,098 were registered last month (up 26 percent year-over-year). Out of that, about 993 were all-electric (up 54 percent), which translated to a market share of 4.5%.
See also
Estimated Tesla Order Backlog Rebounds To Above 100,000 In January 2023
Source: SMMT
Would you like to receive notifications on latest updates?
No
Yes