Dutch researcher predicted devastating Turkey earthquake 3 days before it happened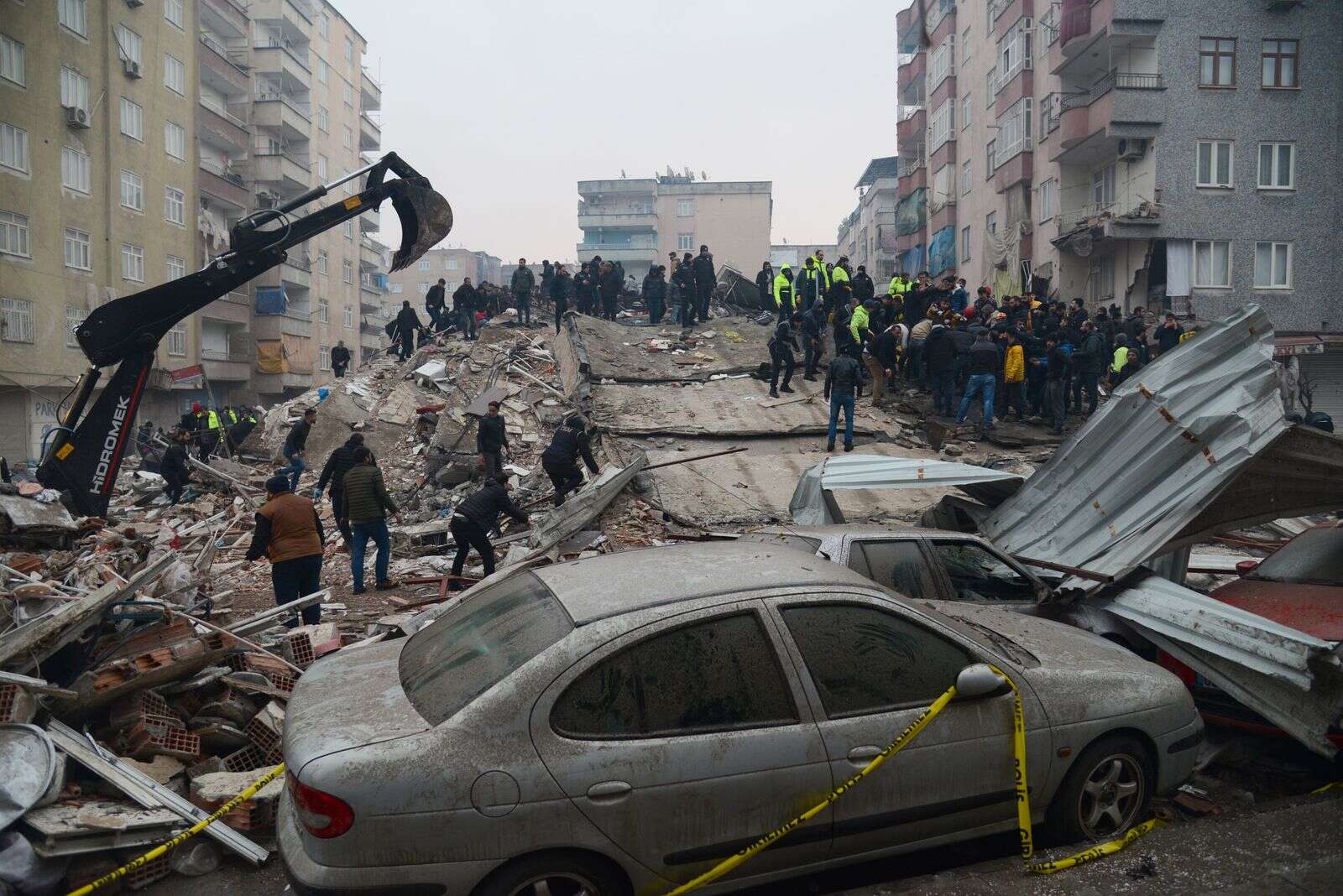 On February 3, Frank Hoogerbeets, a researcher with Solar System Geometry Survey (SSGEOS) that studies seismic activity, predicted that sooner or later, there would be a 7.5 magnitude earthquake in the region around South-Central Turkey, Jordan, Syria and Lebanon.
However, not many on Twitter paid attention to the prediction, and some flagged him as a pseudo-scientist and questioned his earlier predictions.
Three days after his reading, on Monday (February 6), a major 7.8 magnitude earthquake followed by two more strong quakes devastated wide swaths of Turkey and Syria, killing thousands of people.
After the devastating quake, Hoogerbeets' tweet has gone viral, amassing more than 55.3K retweets, 131.4K likes, and more than 36.5 million views.
The researcher expressed his grief over the incident and wrote on Twitter, "My heart goes out to everyone affected by the major earthquake in Central Turkey. As I stated earlier, sooner or later this would happen in this region, similar to the years 115 and 526. These earthquakes are always preceded by critical planetary geometry, as we had on 4-5 Feb."
According to his Hoogerbeets' Twitter bio, he is a researcher with the Solar System Geometry Survey which describes itself as a research institute for monitoring geometry between celestial bodies related to seismic activity.
The website also had an update on Feb 2 predicting the quake: "Larger seismic activity may occur from 4 to 6 February, most likely up to mid or high 6 magnitude. There is a slight possibility of a larger seismic event around 4 February."
However, Hoogerbeets does not have a science degree, but is an enthusiast, he told FOX40 in 2015, while making a prediction about a major earthquake in California that did not come true.
Dozens of nations have pledged aid since the 7.8-magnitude quake, which hit as people were still sleeping and amid freezing weather that has hampered emergency efforts.
Multi-storey apartment buildings full of residents were among the 5,606 structures reduced to rubble in Turkey, while Syria announced dozens of collapses, as well as damage to archaeological sites in Aleppo.
The initial quake was followed by dozens of aftershocks, including a 7.5-magnitude tremor that jolted the region in the middle of search and rescue work on Monday.
The rescue was being hampered by a winter blizzard that covered major roads in ice and snow. Officials said the earthquake made three major airports in the area inoperable, further complicating deliveries of vital aid.
Monday's first earthquake struck at 4:17am (0117 GMT) at a depth of about 18 kilometres (11 miles) near the Turkish city of Gaziantep, which is home to around two million people, the US Geological Survey said.