Salman Rushdie gives first interview since assassination attempt
Author Salman Rushdie expressed his gratitude for the tributes sent to him after he was repeatedly stabbed in an assassination attempt last year.
The attack at the Chautauqua Institution in upstate New York left Rushdie with the loss of sight in one eye and other life-changing injuries.
Rushdie's contemporaries paid tribute to the author in the days after the attack.
"I'm lucky. What I really want to say is that my main overwhelming feeling is gratitude," he told The New Yorker in his first interview since the attack.
Rushdie also expressed his gratitude to the first responders and health care providers who tended to him.
"At some point, I'd like to go back up there and say thank you," he told the publication.
In addition to the loss of sight, Rushdie was left "incapacitated" in one hand, rendering it useless and suffered injuries to his neck and abdomen after being repeatedly stabbed.
Rushdie told The New Yorker's David Remnick he was "not so bad" considering the seriousness of his wounds.
"As you can see, the big injuries are healed, essentially. I have feeling in my thumb and index finger and in the bottom half of the palm," he said.
I'm doing a lot of hand therapy, and I'm told that I'm doing very well."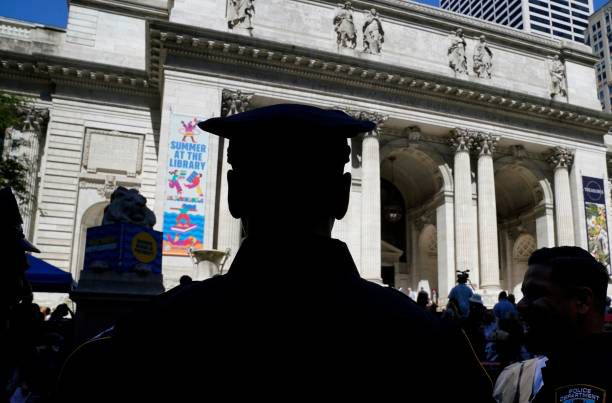 Rushdie said he was still struggling to write because of his injured hand and because of a mental block.
His new novel, Victory City, was due to hit bookshelves on Tuesday in the US and Thursday in the UK.
Ayatollah Khomeini issued a fatwa on the author in 1989 for his novel The Satanic Verses, a book which angered many Muslims.
Hadi Matar, the man accused of stabbing Rushdie, did not say whether he attacked Rushdie because of the fatwa but did say he had respect for the late Iranian leader.
Matar, a Lebanese-American, was charged with second-degree attempted murder and assault charges.
The US accused Iran of inciting violence against the novelist for years. Iran denied any involvement with the attack.
Salman Rushdie's accused attacker Hadi Matar — in pictures